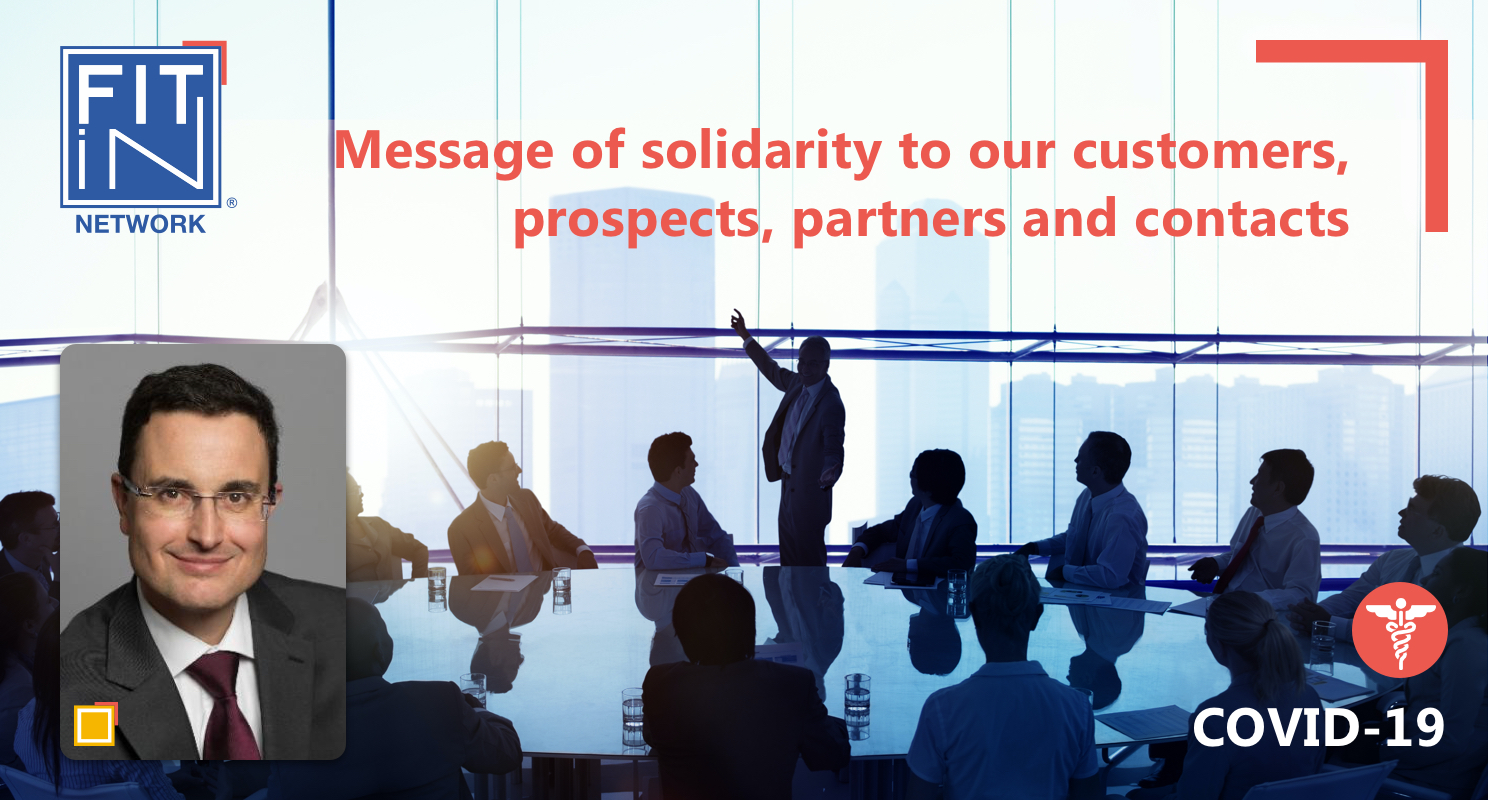 Message of solidarity COVID-19
The entire FIT in NETWORK® team and I would like to address each of you, your family and friends and your teams :
All the best for your health during this period of Covid-19 containment.

In these unpredictable but very real times, we are all confronted with the new realities of the current situation: containment, preserving our health, managing family and professional priorities, and safeguarding the assets of our businesses, starting with the extraordinary women and men who make them up.
This new world, which arrived without warning, calls into question many of the realities that we thought we had taken for granted and which will necessarily have to be reinvented when we emerge from this crisis situation.
In the meantime, I would like to confirm that all the interim management professionals in our network remain committed to your situation, and more than ever accessible through our platform.
More than 800 experts in Management, Finance and Human Resources are referenced and accessible on FIT in NETWORK®.

Bruno d'Artagnan,
President of FIT in NETWORK