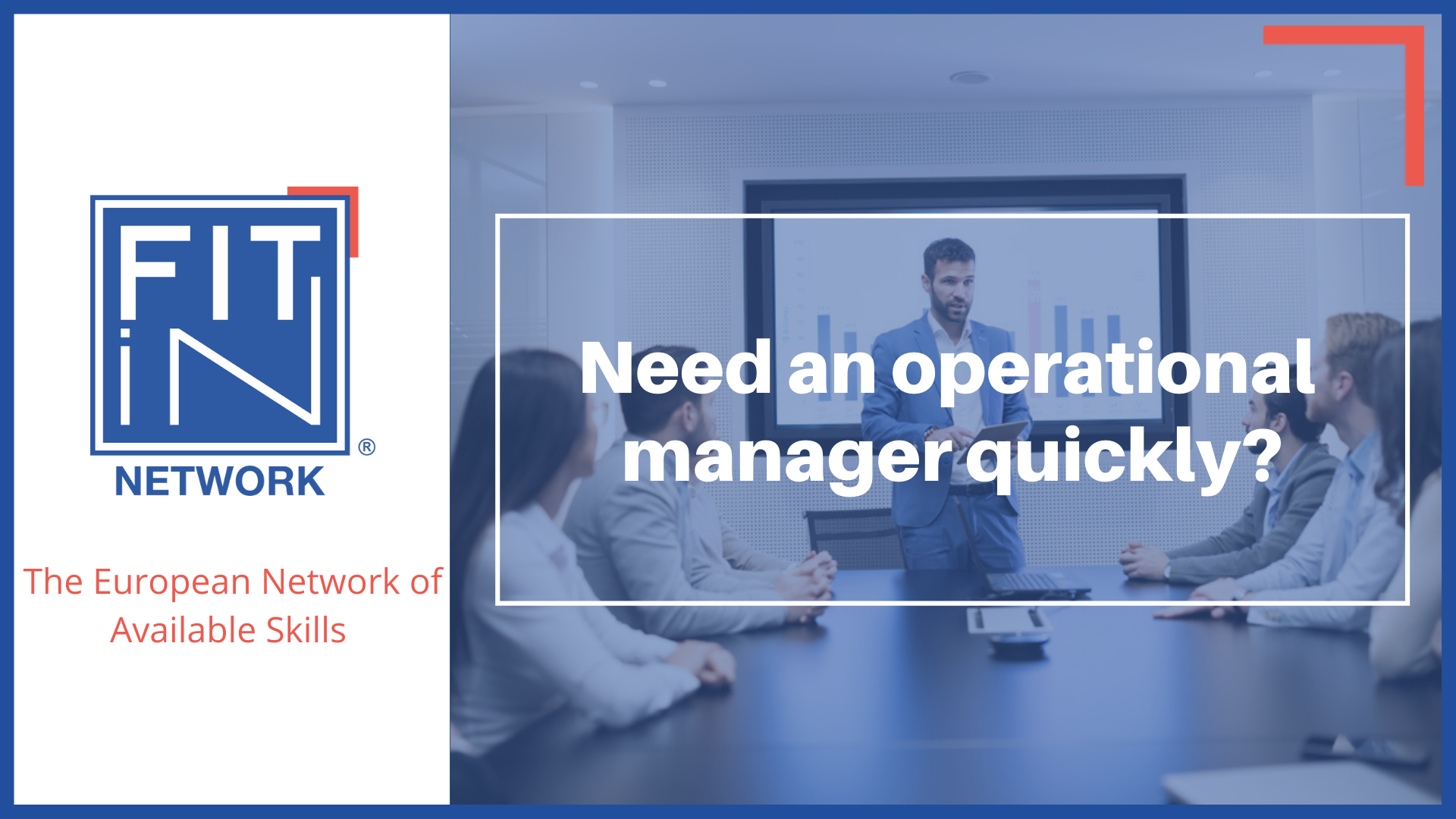 Need an operational manager quickly?
Your CFO or HRD is absent for a few months? Do you need an operational manager quickly? Are you looking for a skill to lead the transformation of your company?
In this case, you need an operational and quickly available Transition Manager!
This is a good thing, at FIT in NETWORK®, we benefit from a pre-qualified and visible network on our website of more than 1,600 experts and direct access to a large European network of skills 𝗱𝗲 more than 𝟮𝟵 𝟳𝟬𝟬 𝗰𝗼𝗻𝘁𝗮𝗰𝘁𝘀 to 𝗰𝗲 𝗷𝗼𝘂𝗿.
Who are our managers at FIT in NETWORK® ?
At FIT in NETWORK®, our Transition Managers have strong situational experience that can meet your specific need. They know how to federate teams to best accomplish their tasks. They are specialized in one of the four areas: Operational Management, Finance, Human Resources orDigital Transformation, which allows a perfect mastery of their subject. They bring you quick solutions to meet your needs and challenges as quickly as possible.
Transition Managers are present in every company, whatever their size. Discover the sectors that recruit Transition Managers👉https://bit.ly/3rOARg4
You are a company and are in a situation of transformation, growth, reorganization?
Are you looking for a Transition Manager in your industrial sector?
In this case, contact us by phone at +33 1 53 89 09 79 or by email at contact@fitin-network.com to discuss it together and to propose you the best solution available quickly, in France and in Europe.