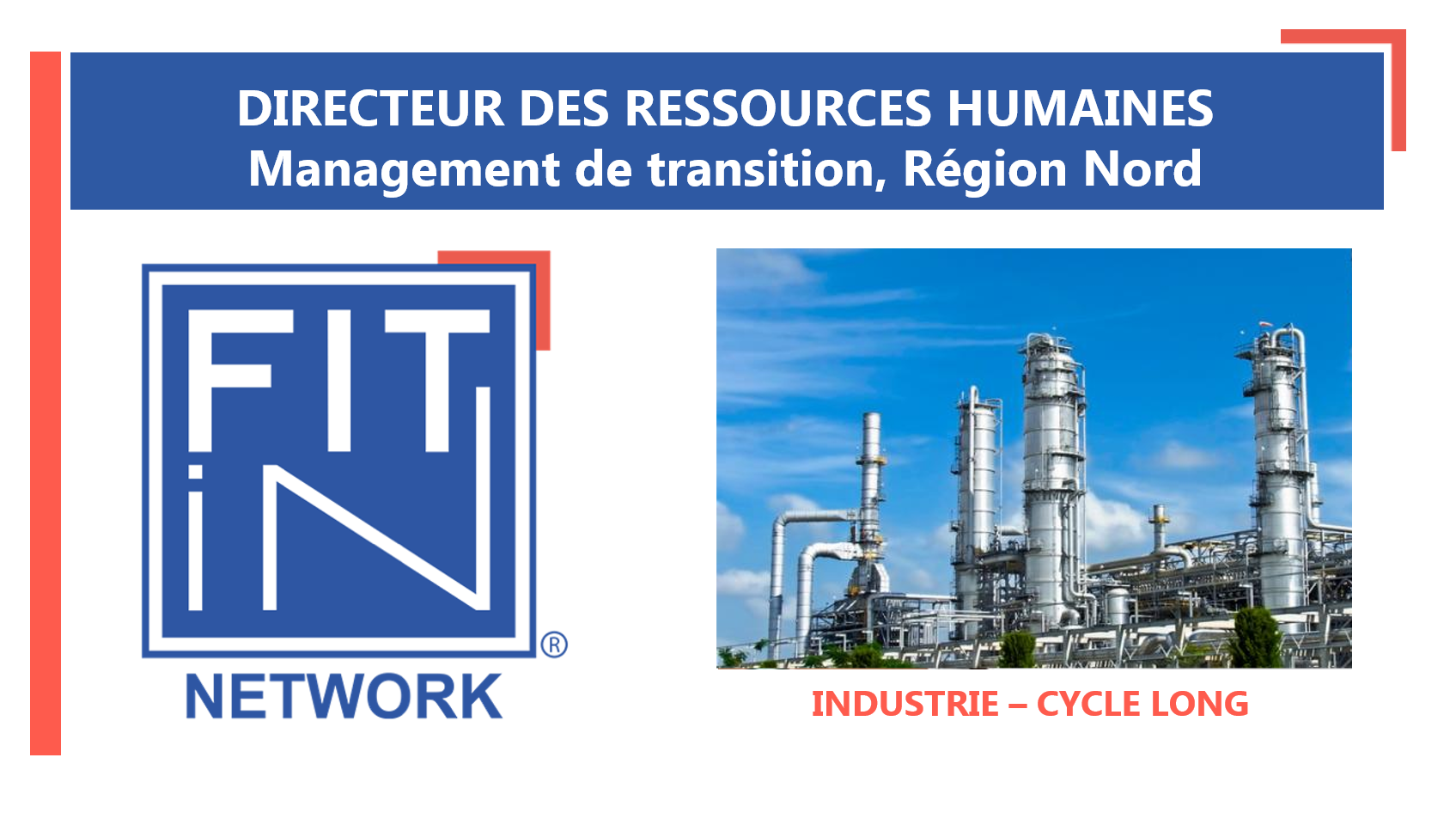 New mission: HRD to organize and manage a company adaptation (Ref. 20.058)
We are looking for a Human Resources Manager

☑️ THE COMPANY
Important company in the industrial sector, with long production cycles.
Currently undergoing a reorganization phase to adapt to the context of its market
☑️ THE MISSION
You organize and support the company, over the long term, to adjust its workforce
You will assist the company in organising its social dialogue.
You are the point of contact for IORPs and external social organisations
You implement the social policy decided with the company's management.
You represent General Management in all aspects of Human Resources.
You are the guarantor of an effective and operational implementation of the decisions taken.
Depending on the decisions taken, you follow all legal procedures, organize all exchanges and report to the General Management.
Full-time, estimated duration of 12 months
Based in the North & North-East of France, travel possible
Start-up mid-July 2020
☑️ YOUR PROFILE
You are an experienced HR manager
You have about 20 years of experience
You are familiar with heavy industry, with long cycles…
You have a successful experience in negotiating and setting up PSE with several hundred people.
You are communicative, operational, organised and have a good command of HR and legal aspects of French law.
Finally, you are immediately available AND based in the North and/or North-East of France.
This search is exclusive

Do you fit this profile and are you interested?
👉 Send your application very quickly, with motivation focused on your experience relevant to this assignment to contact@fitin-network.com with ref. 20.058