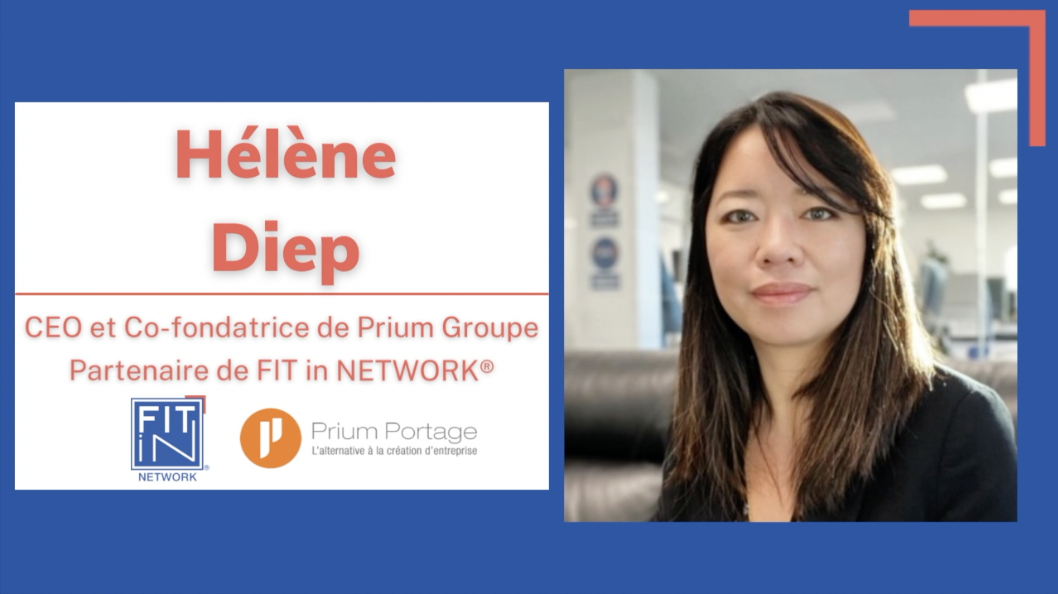 Portrait of Hélène Diep of Prium Group
Throughout the month of March, FIT in NETWORK® wishes to highlight the women experts and partners of our network. On this 8th of March 2022, International Women's Rights Day, we present you the first portrait of this video series.
It's about. Hélène Diep, CEO and Co-founder of Prium Group:
Serious entrepreneur, she accompanies companies, project holders, freelancers, consultants, trainers by providing them with customized, flexible and totally secure solutions for their business. Her values: sharing, mutual aid, advice, trust and transparency!
► Enabling freelancers to practice their profession in complete freedom while benefiting from the status of an employee!
► Customized services: salary advance, reimbursement of professional expenses, PEE / PERCO, luncheon vouchers, CESU, gift vouchers, Culture vouchers, CE
► An extranet 100% dedicated to ported employees
► Their values: the relationship of trust, transparency and advice!
► Labelled "zero hidden expenses" by the FEDEP'S
Watch the video ⬇︎