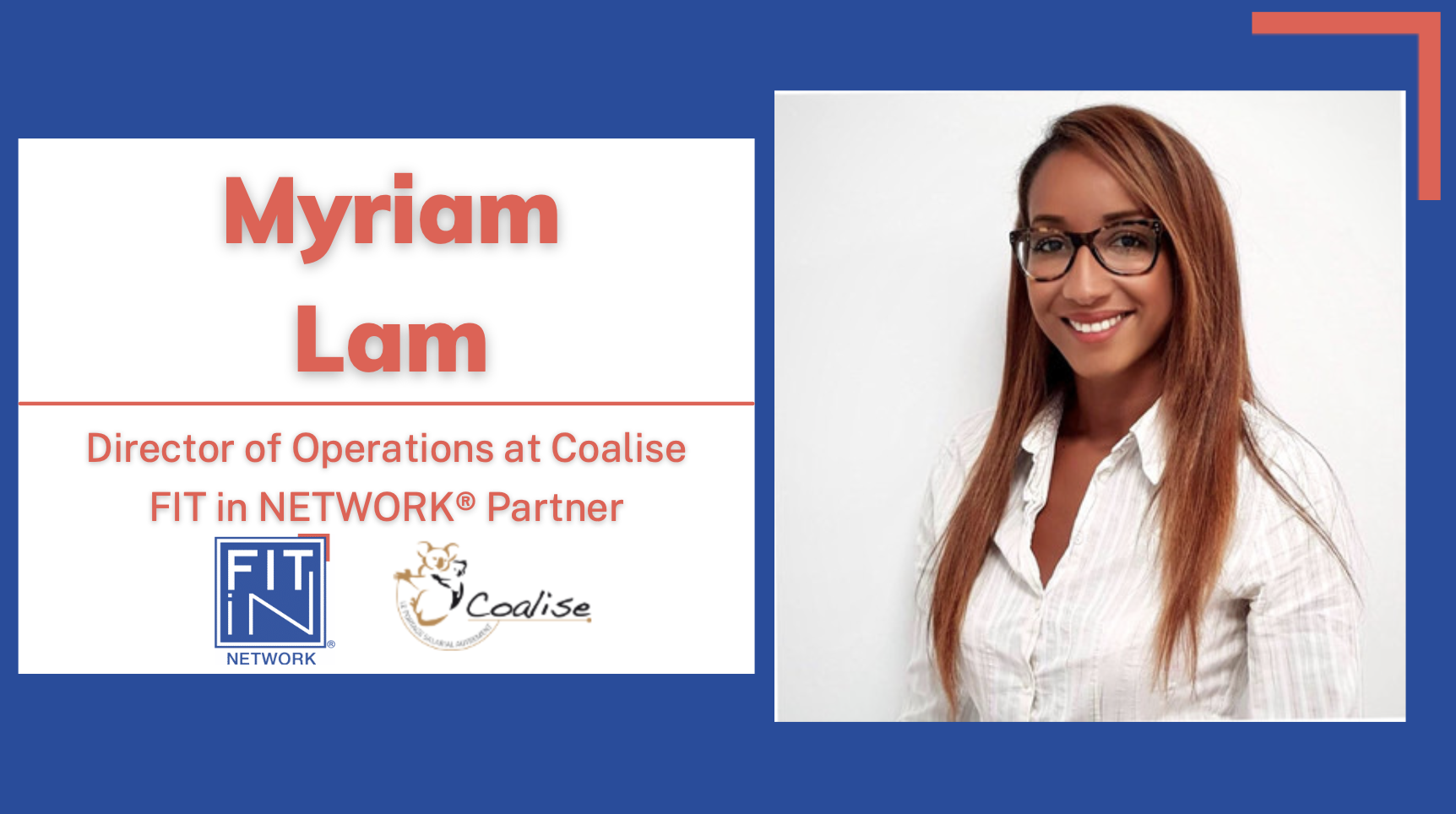 Portrait of Myriam Lam de Coalise
Throughout the month of March, FIT in NETWORK® wishes to highlight the women experts and partners of our network. Today, we present you the 4th portrait, that of Myriam Lam, Director of Operations at Coalise and partner of FIT in NETWORK®.
Watch her video ⬇︎
Coalise was created in 2012 by Myriam Lam and Richard Caron. It is a company exclusively dedicated to the activity of freelance administration.
The managers wanted to bring a new vision of this status by adopting a strategy resolutely turned towards the human.
They accompany more than 200 consultants who mainly carry out their missions in the IT and project management professions.
In 2017, Coalise joined the PEPS union, which has been working for several years for the implementation of ethical and regulatory compliant freelance administration.
What is freelance administration?
The portage salarial includes 3 parts:
A freelance consultant, called a "porté salarié";
A company of wage portage;
A client company;
A freelance consultant looks for missions with a client company.
Once the mission is found, he turns to a company of portage salarial with which he will sign a contract.
He must then pay a part of his salary to the umbrella company.
In the meantime, the freelance administration company and the client company have signed a commercial contract based on the information provided by the freelancer.
------------------------
Look at the other portraits of women experts and partners of the FIT in NETWORK® network:
👉 Hélène Diep - CEO of Prium Portage
https://www.fitin-network.com/fr/actualites/portrait-dhelene-diep-de-prium-groupe/
👉 Véronique Vias - FIT in NETWORK® Transition Manager
https://www.fitin-network.com/fr/actualites/portrait-de-veronique-vias-expert-premium-fit-in-network/
👉 Anne Katzin - FIT in NETWORK® Transition Manager
https://www.fitin-network.com/fr/actualites/portrait-danne-katzin-expert-fit-in-network/
---------
To stay informed about our future opportunities, we invite you to create or update your profile on the FIT in NETWORK® platform and to follow our LinkedIn page :
👉 Cf. Website: https: //www.fitin-network.com/fr/
👉 Cf. LinkedIn page: https: //www.linkedin.com/company/fit-in-network-management-de-transition