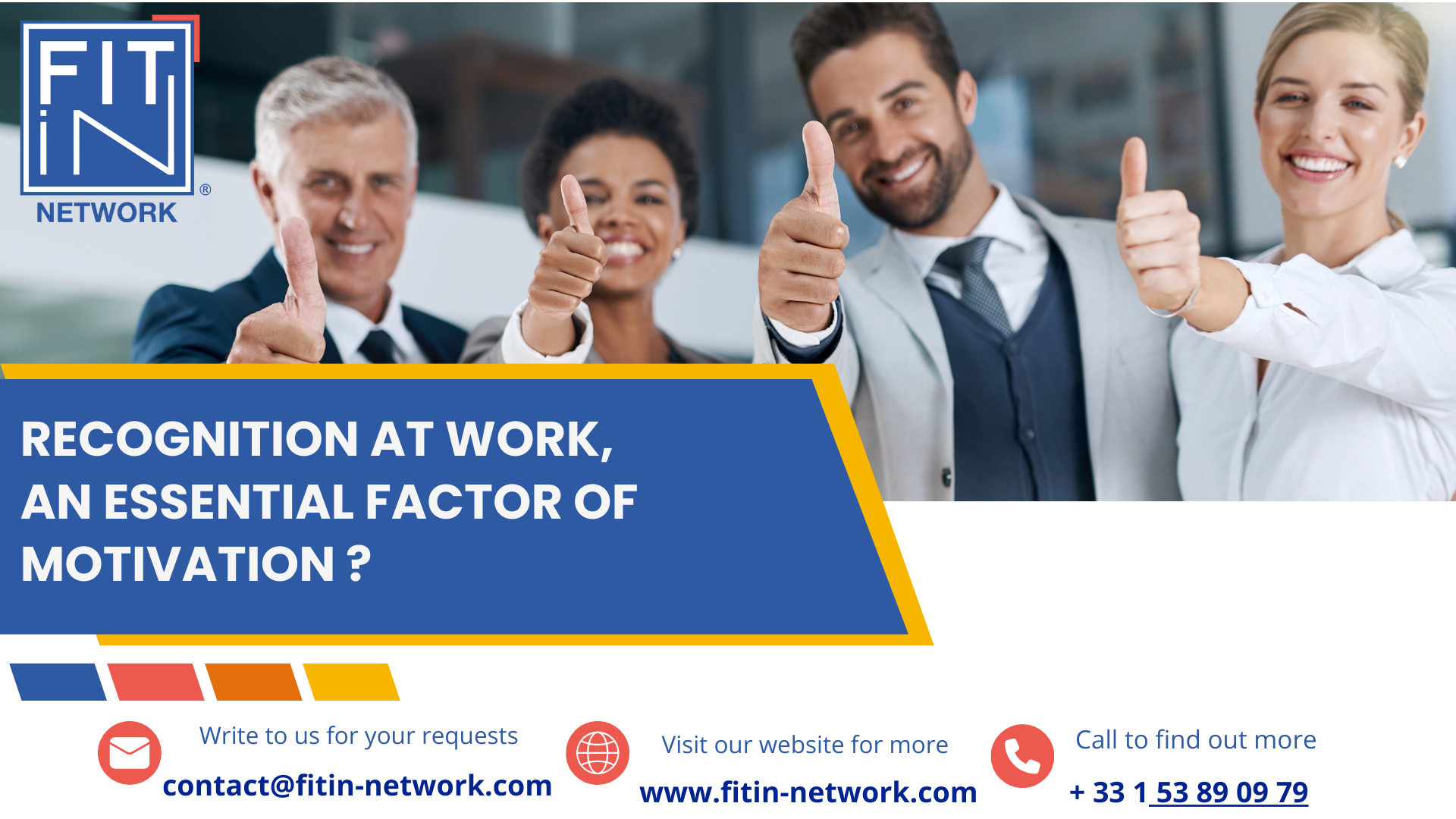 Recognition at work, an essential factor of motivation ?
What is recognition at work ?
Recognition at work means valuing the work done and receiving thanks from the manager or superior.
Recognition is defined by the Larousse dictionary as a feeling that leads one to consider oneself indebted to the person from whom one has received a benefit. Applied to the workplace, recognition allows the manager to let his or her team know that the efforts made throughout the year, over the quarter or on a particular objective, deserve to be acknowledged.
When to recognise the good work of an employee ?
There are two moments in a manager's work cycle when the manager may have to congratulate and recognise the work done by a team member:
The investment made:

the employee has worked on a project and has not measured his or her efforts to implement it, regardless of the results obtained.

The results obtained:

the work put in place has borne fruit. The expected results have been achieved. It is time for the manager to show his recognition at work.
What are the different forms

of professional recognition ?
T

he little attentions :

send a thank you email, organise a meeting to showcase the team's work to others in the company.

Rituals :

encourage your team members to ease up on their work as a reward for good results, for example by offering to leave early on Friday for example

.

Personal investment :

spending one-on-one time with each member of your team will be much appreciated: a lunch, a coffee, an after work session, or a video conference...

Financial reward :

as a manager, you can also offer a bonus or a raise to your team members to show your appreciation.

Promote your team to third parties :

promote your team to the hierarchy, but also to other teams in the company

.
What are the advantages of recognition at work ?
Well-being :

employees who are regularly thanked and valued by their manager when they do a good job feel better at their job and manage their stress better.

Commitment :

employees are grateful to the company and their superiors and are more committed, reducing turnover.

Productivity :

more involved employees are more efficient and achieve better results.

Motivation

: Recognition at work is a way to boost the motivation of team members.
Source : https://www.rh-partners.com/la-reconnaissance-au-travail/
Not yet a member of FIT in NETWORK®?
THE European network of available skills
👉 Create or update your profile on FIT in NETWORK® https://bit.ly/2ABuiFu
👉 Follow our professional page on LinkedIn: https://bit.ly/2XRcAWs
👉 Become a Premium Expert and get priority on all our opportunities and many other services https://bit.ly/2XYvOt0
Discover why empathy has become an important skill in the professional world.
👉 https://www.fitin-network.com/fr/actualites/lempathie-la-competence-de-leadership-la-plus-importante/