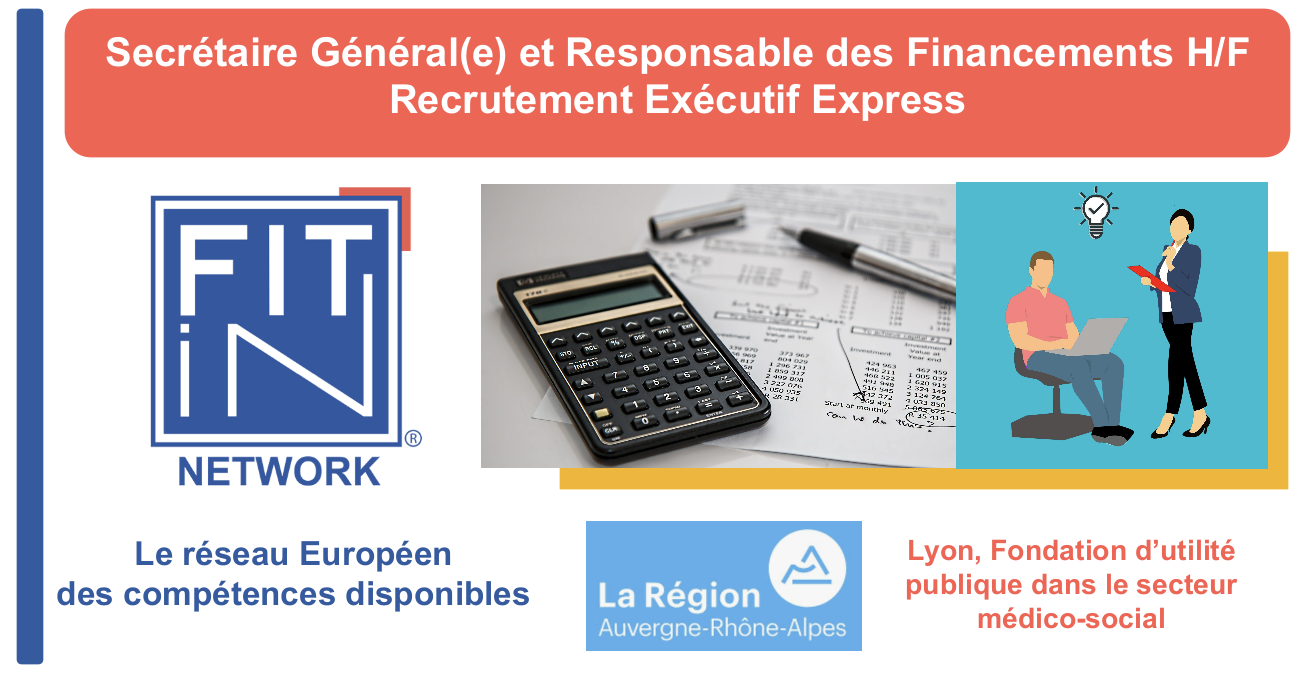 Secretary General and Head of Financing
Currently in a phase of transformation and development of its activities, it has created a new position of Secretary General & Head of Financing to be filled as soon as possible.This position is available from the beginning of 2022.
Our client is a Public Utility Foundation developing its services in the medico-social sector.
Based in downtown Lyona dynamic and energetic city, this position is looking for a professional who has already developed his/her professional networks in the city of lights.
You are quickly available and know the public and/or private networks in Lyon, you have a recognized experience in setting up financing?
If so, this position is for you!
À your CVs, get ready, apply!
☑️ The Company
Foundation of intermediate size
Governed by a Board of Directors & a General Management
Numerous contacts with local public authorities: Auvergne-Rhône-Alpes Region, Health & Education Ministries, Municipality, Social Services, etc.
Missions in the social, medico-social, educational and professional training sectors
☑️ The position to be filled
Double responsibility
Head of Financing
Research and implementation of financing

Development of partnerships with public bodies

Establishment of sponsorships and grants

Strengthening of private funding
General Secretariat
Supervision of accounting and financial activities

Follow-up of legal operations and the "social life" of the Foundation

In charge of Human Resources activities

Management of general services
Position with the management of a team of about ten employees
Member of the Executive Committee, reporting directly to the General Management
Participation in projects: national and international development, spinning off certain activities, strengthening partnerships
Representation of the Foundation in various public institutions
🏢 Position based in downtown Lyon
✈️ Carried out in person, telecommuting possible
🚩 Starting in early 2022
☑️ Your Profile
You have a professional network developed in Lyon
You have 10 to 20 years of experience at most
You have already set up public and private financing
You are a man or woman of action with an operational posture
You are familiar with accounting and financial aspects
You have worked in Foundations, Associations, the French or European Public Sector
You are willing to invest yourself in the new dynamics in place over the long term
Your English is fluent
You are dynamic and able to communicate easily
🎯 You are available quickly
This search is Exclusive & Express for our client
🦸♀️ 🦸♂️ Does your profile "FIT" with this opportunity?
Quickly send your CV + targeted message by email only to contact@fitin-network.com with the reference 21.106