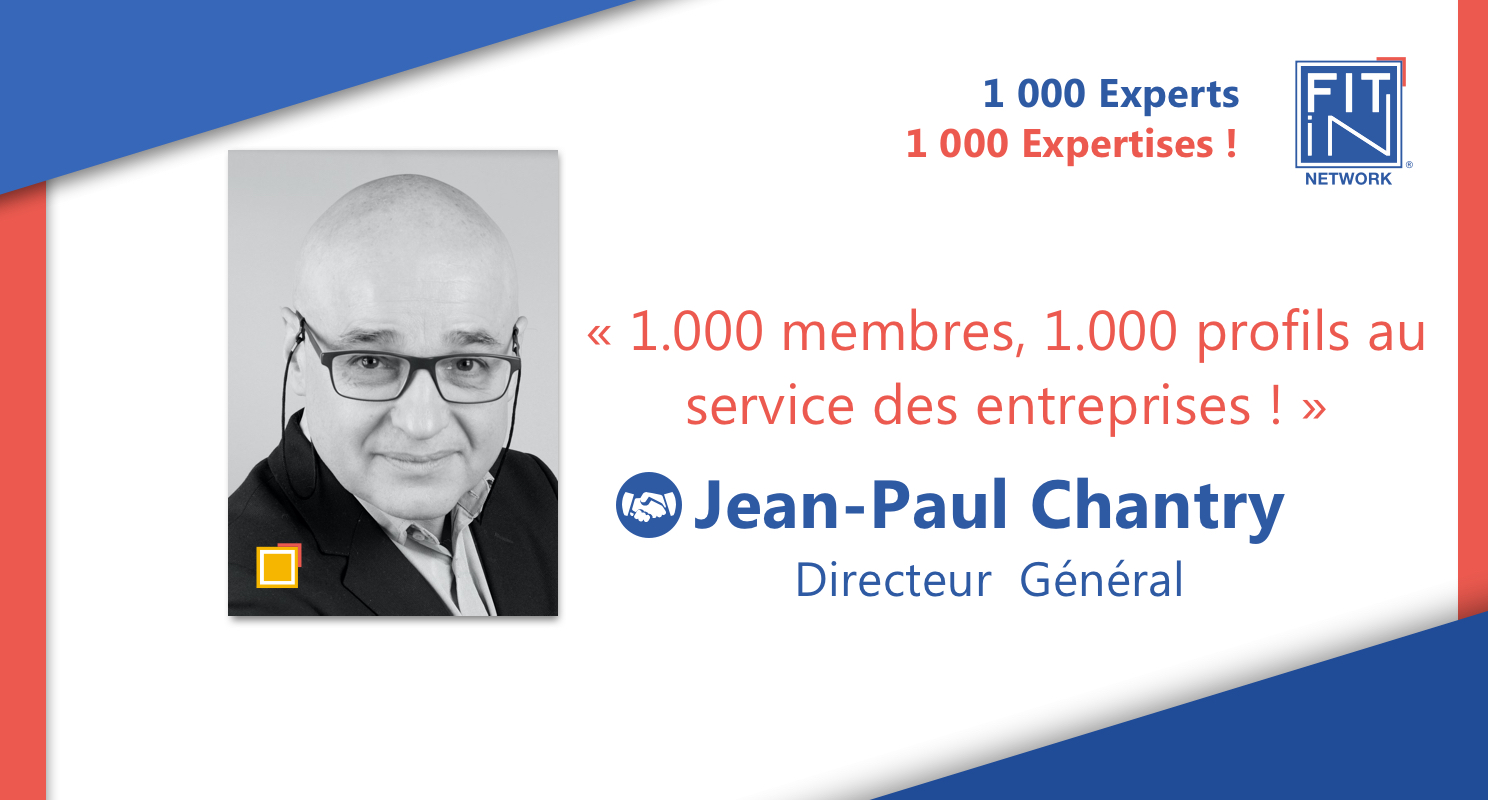 Testimony Jean-Paul Chantry
Jean-Paul Chantry, interim manager, opens our series of testimonials! 🥳 He tells us about his experience within FIT in NETWORK®️ and his vision of the network!
🗣️ His testimony
As a member of the FIT in NETWORK®️ network since April 2019, the first objective was to make my profile as an interim manager in General Management more visible thanks to FIT in NETWORK®️'s special approach of highlighting the managers who join it. Other elements complete the richness of this network: the links between members, the creation of a range of services by profession, the involvement expected from members in the service of the community. 👥 The Premium Expert status formalizes this commitment.
I would like to add what remains the essence of our business, the quality of the follow-up of the assignments of interim managers by the FIT in NETWORK®️ management team! 1,000 members, 1,000 profiles at the service of companies!
A word from Bruno d'ARTAGNAN, President – Founder
| | |
| --- | --- |
| | Discover his profile of Jean-Paul Chantry 👉 https://bit.ly/3f837kS. |
fitinnetwork #fitinnetwork #transitionmanagement #management #transformation #company #companies #family business #family business #mullcompany #quebecoise business #eclimbing business #first century business #living heritage business #french business #general business #innovative business #innovative business local business #local business #currency business #business #businesses #family business #multi-family business #becbecoise business #climbing business #21st century business #living heritage business #french business #general business #innovative business #local business #currency business #local business #currency business