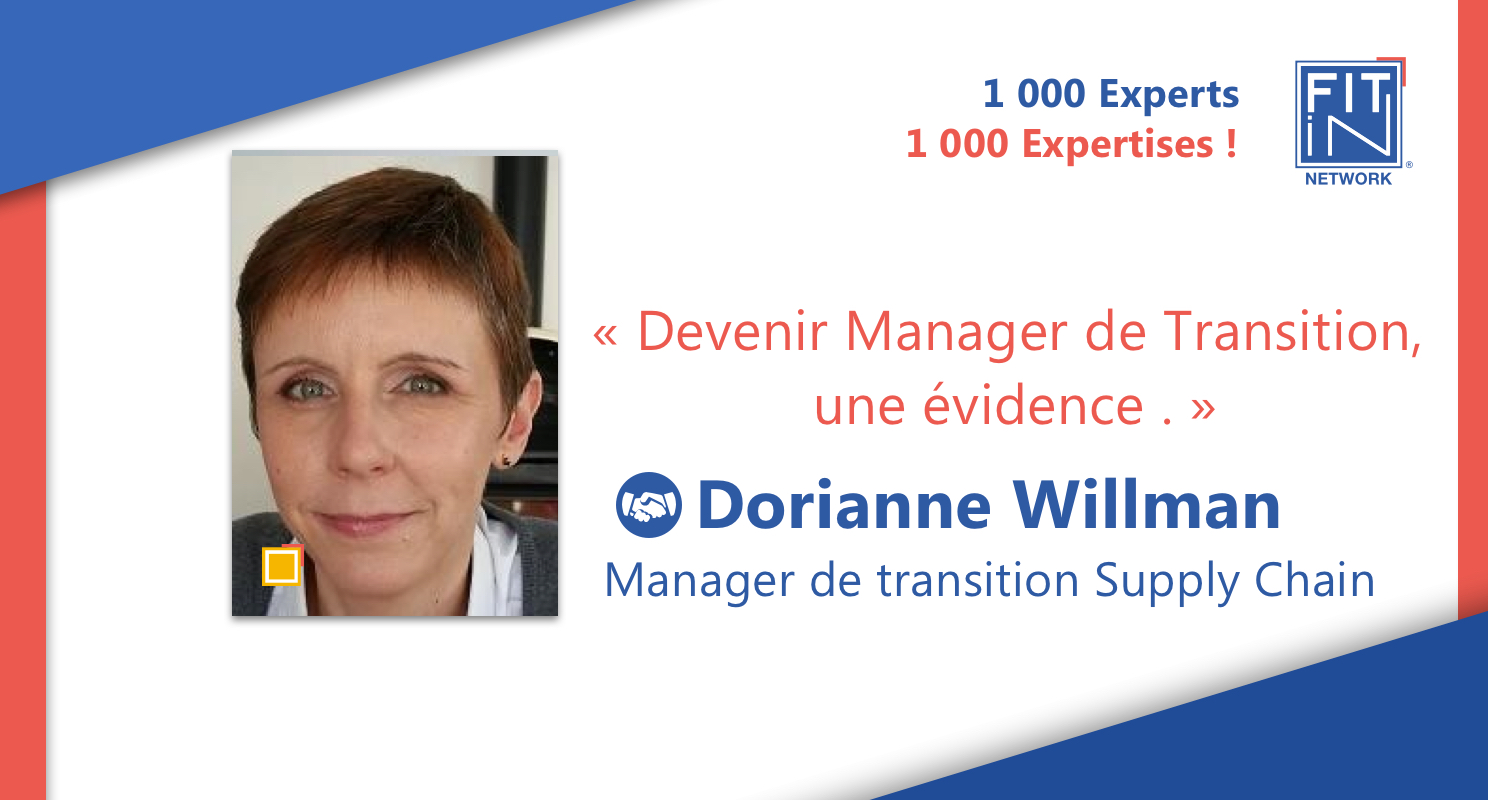 Testimony of Dorianne Willeman
Dorianne Willeman describes her career path up to her arrival at FIT in NETWORK®️ 😊 Her leitmotiv is to never forget the human being behind all the decisions she has taken during her assignments in companies, which is also a key point for us! Our experts are the reason why we built FIT in NETWORK®️, to create a community of people working for companies to help them grow! 🚀
🗣️ His testimony
These 20 years of experience have given me an insight into logistics as a whole, i.e. throughout the entire chain: from procurement to delivery to the customer. Being able to intervene in the organisation of flows and their end-to-end management is my passion. 🤩
Stimulated by the transformation projects, my ambition was to become an interim manager in order to help create favourable working and performance conditions so that each employee could put his personal and professional skills to use. My Leitmotiv:"Each employee is an actor of his company and the customer must be at the center of everyone's concerns".
I joined FIT in NETWORK®️ in June 2020, to rediscover the values carried by interim managers, and to become part of a "family"; that of a network ready to help and support its future clients in their transformation and development projects. 🚀
Meet me among my expert colleagues on the FIT in NETWORK®️ website, where I offer you my Supply Chain expertise, APICS (American Production and Inventory Control Society) certified in the paper, automotive, metallurgy and food processing industries.