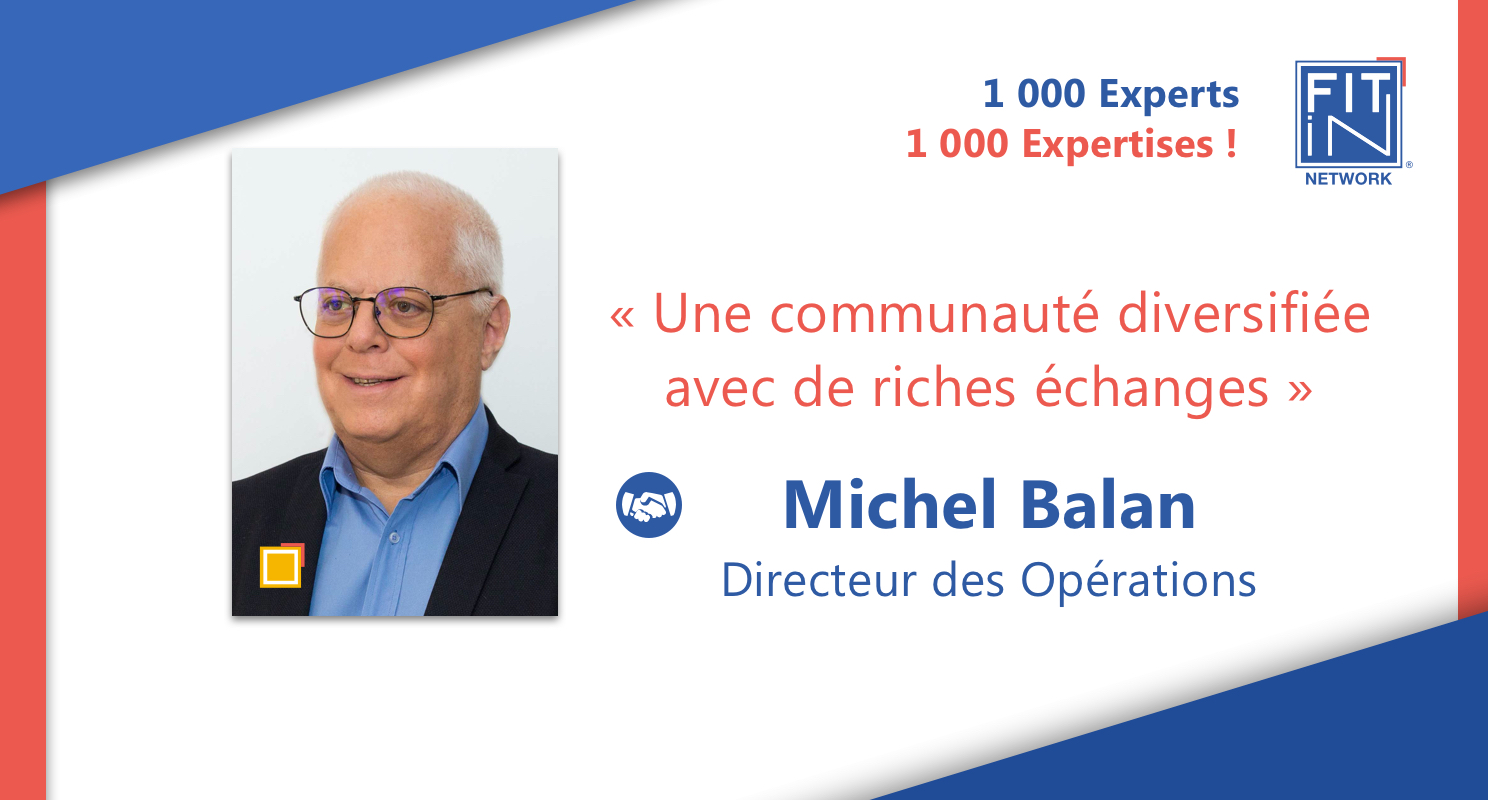 Testimony of Michel Balan
shares his experience within our network, join us this year!
🗣️ His testimony
I joined the Premium Experts community at the beginning of the year and I have absolutely no regrets! 😁 I met great people, very professional, with very different profiles(CEO, Finance, Supply Chain, Operations, projects, …) which allowed us to have extremely rich and interesting exchanges!
In small groups of 2 or 3 we put together offers specific to our skills, followed by webinars that we animated. This allowed us to be put forward by FIT in NETWORK®️et to get to know each other better. 🌐
On the contrary, the confinement that could have kept us apart brought us closer together thanks to fortnightly video meetings. In conclusion, a living and visible community on the move to find beautiful missions together!