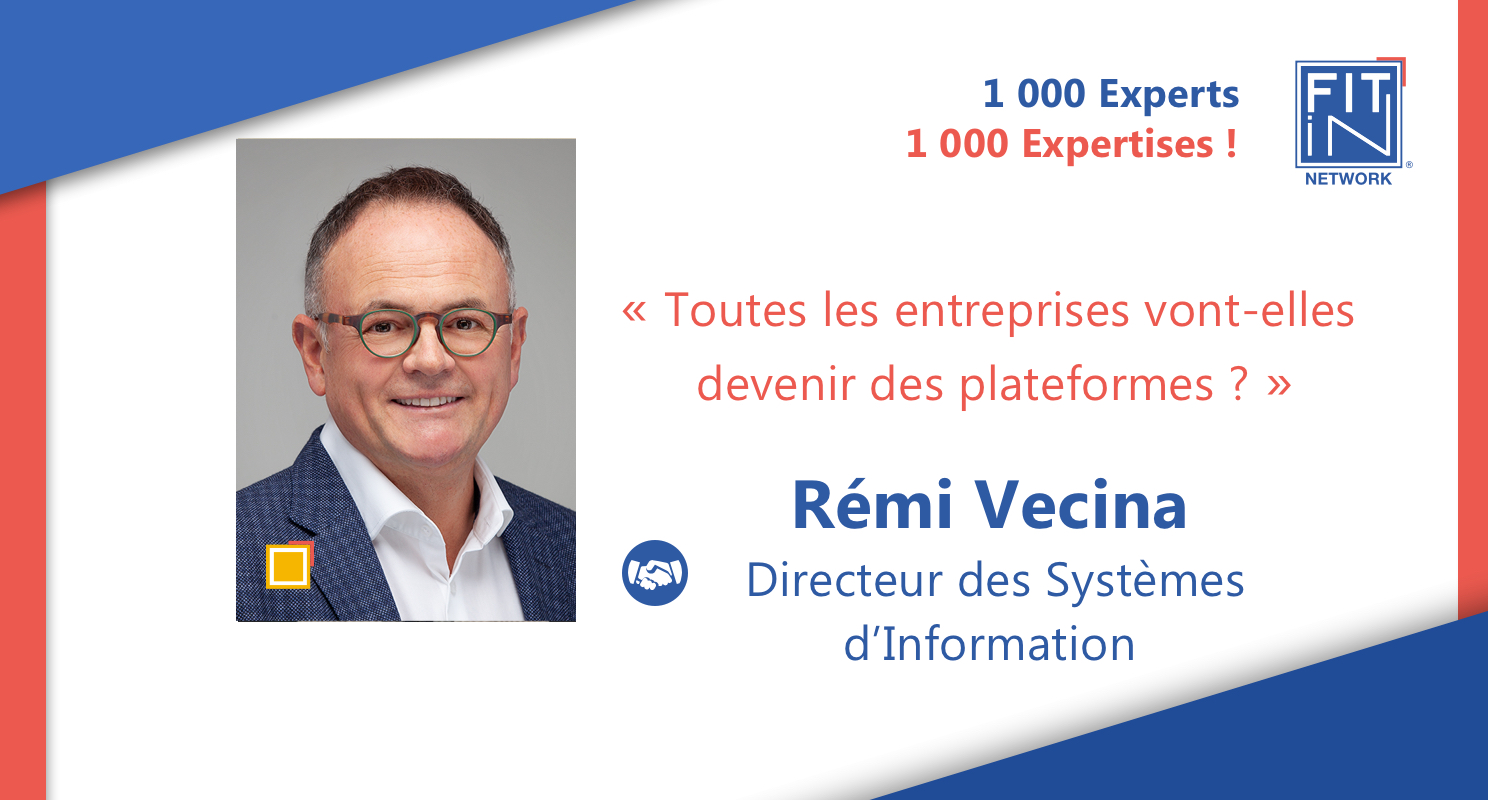 Testimony of Rémi Vécina
talks about his expertise on platforms to offer us his analysis of FIT in NETWORK®️ 🤔 Each of our experts' expertise enriches the community and its development during webinars organized by our network for interim managers!
🗣️ His testimony
Uber is the largest taxi company in the world although it does not own any vehicles. Facebook, the world's largest medium, does not create any content. Airbnb, the world's largest room provider, does not own real estate. The list goes on and these "digital barbarians" are now attacking all our industries. 🏭
Even though the digital revolution has only just begun, the vast majority of traditional companies still have only a very vague understanding of the transformations required to stay in the race. This situation is comparable to the arrival of electricity in the world of steam energy in the 1880s! 🚂
While companies such as Google, Amazon and Alibaba are making extensive use of digital technologies to unleash the power of communities and networks, many of our large companies are launching ambitious digital transformation programs that simply seek to optimize their existing operations by seeking new levels of operational efficiency.
Unfortunately, these organizations are doomed in the short term: the digital revolution is not just another incremental evolution, without profound changes in systems, cultures and values.
The platforms we have seen emerge over the last 15 years are the beginning of a profound metamorphosis in the way we work, manage, share, cooperate, decide and interact with the ecosystem. 🌐
By joining FIT in NETWORK®️ , I have had the privilege of exchanging and working with a team of experts from all sectors of our economy. All of them have undertaken radical transformations of systems and cultures, in often complex contexts of profoundly questioned models.
This is where our offer to accelerate digital transformation came from. 👨💻 Innovative and holistic, it is adaptable to every company regardless of its size and business. Above all, it is pragmatic and operational above all.