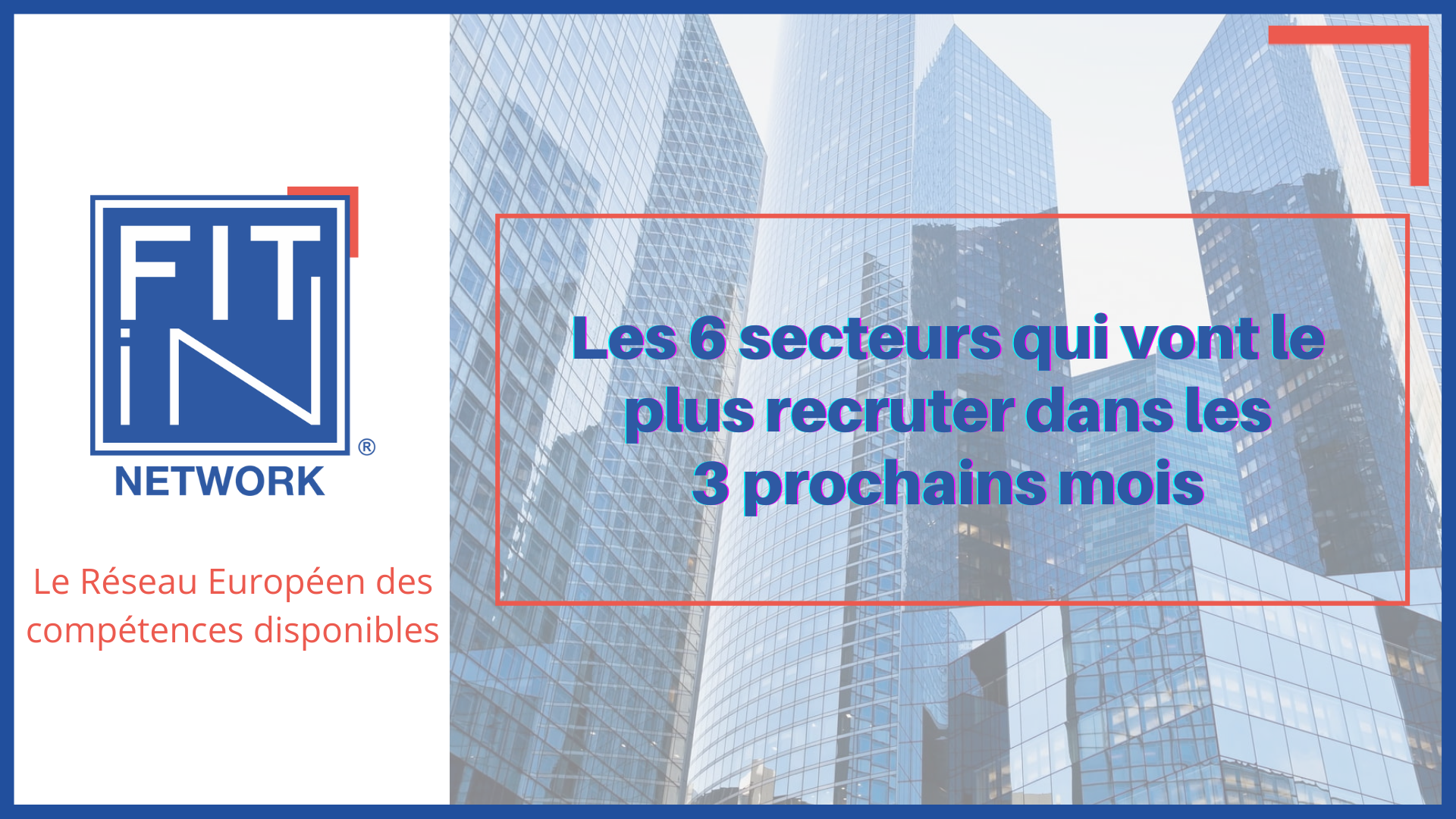 The 6 sectors that will recruit the most in the next 3 months
Hiring is at a very high level for Q2 2022. According to Manpoyer's latest quarterly barometer, hiring expectations stand at 23% for the next 3 months. This means that 23% of employers plan to create a job between April and June.
Due to a carryover phenomenon, there is a decline compared to the previous quarter. According to Alain Roumilhac, President of Manpoyer France, "Due to the shortage of talent and high turnover in some sectors, companies that said they wanted to recruit in previous quarters did not manage to make all their hires. Their needs have therefore been postponed to the next quarter
This dynamic is very positive as it should continue at least until the summer of 2023.
The manufacturing sector has seen the strongest increase in hiring forecasts for the next three months. "The topic of reindustrialization, already important before, has been reinforced with the current context. With the war in Ukraine, some companies are saying to themselves that they need to reduce their dependence on other countries and the distance for their supply chain," observes Alain Roumilhac. This is helping to boost hiring intentions in this sector in France.
The digital, communication and media sector is the one with the most recruitment in the next 3 months. "All companies in the digital sector, such as ESNs and software publishers, are having great difficulty recruiting. There arenot enough skills on the market, which is therefore very penurious," notes the president of Manpower France.
Despite a 16-point drop for the next quarter in the banking, insurance and real estate sectors, recruitment in these sectors is also among those that will recruit the most over the next 3 months. "This is a sector that is accelerating its digital transformation, especially for retail banking.There istherefore less need for skills than before," comments Alain Roumilhac.
The top 6 sectors with the strongest hiring intentions:
Digital, communication and media: 38%
Construction: 27%; and
Finance, banking, insurance and real estate: 26%.
Manufacturing industry: 26
Primary production: 23
Public services, health, education, utilities: 23%.
And also...
Wholesale and retail trade, supply chain and logistics: 19
Hotel and restaurant industry: 16
Other industries: 8%.
Other services (professional scientific and technical activities): 3%.
Are you looking for new professional opportunities in Transition Management and Executive Recruitment? Then don't wait any longer to create an account on the FIT in NETWORK® platform and to follow our Linkedin page so as not to miss any information.
Click on this link to create your profile on our platform
👉 https://www.fitin-network.com/fr/
Cf LinkedIn: https://www.linkedin.com/company/fit-in-network-management-de-transition
Do you have any questions? In this case, contact us by email contact@fitin-network.com.