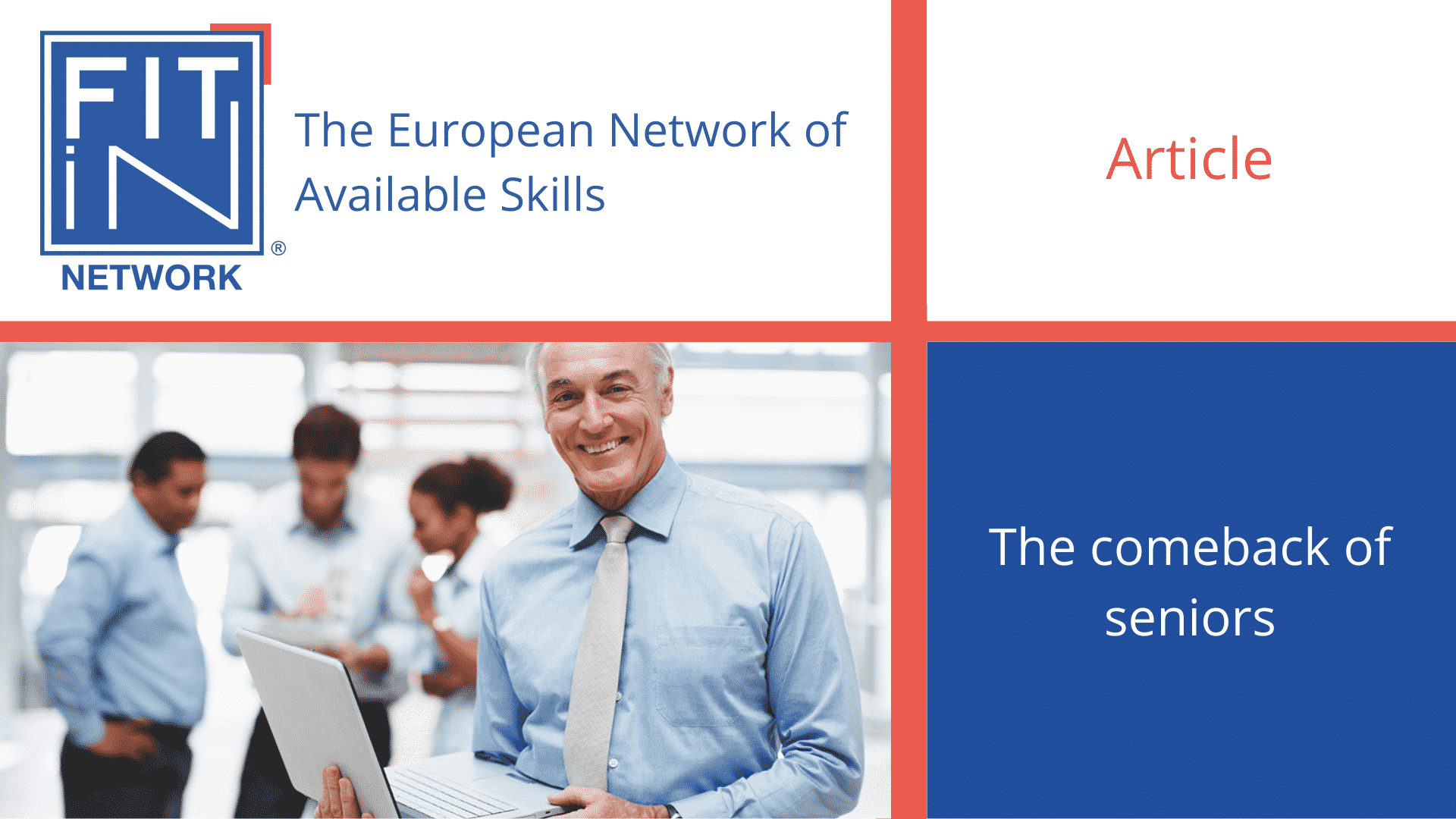 The comeback of seniors
In the last few years, senior citizens have been a bit put aside by companies. They were considered too expensive, less productive and involved... but these clichés seem to have weakened since the health crisis. 53% of the 50-60 year olds consider that this crisis has been an opportunity.
Since the health crisis, seniors are recognized for their skills. They are generally more involved and have a higher level of productivity. They tend to remain loyal to the company if the position suits them, as they are not particularly looking to evolve. Because they have no family constraints, they are often more flexible. Their experience, their ability to work in project mode, their operational experience and their ability to manage are their major assets. Our network also includes more than 1,200 experts over the age of 50 and we regularly put forward our senior profiles for the benefit of our clients.
What are the solutions for a return to employment for seniors?
Recruiters are sometimes reluctant to hire a senior on a permanent basis. This is why many companies prefer to offer contracts based on interim management assignments. Skills, learning abilities, adaptability, flexibility and professional experience are assets that make the difference in the recruitment of a senior on assignment.
To change this situation, companies are now developing human resources policies to better support the second half of their careers and are encouraged by government support measures to keep these experienced professionals on their teams. For their part, seniors, like other professionals in the labor market, continue to learn new skills and new work methods in order to maintain their employability in the skills market as long as possible.
Nowadays, a large majority of Seniors turn to Interim Management in order to express their acquired skills without the constraints of a salaried position: more autonomy and more freedom of speech allowing them to be an independent force of proposals on assignments.
Some Interim Managers create their own structure and carry out missions directly, others develop their expertise through specialized firms recognized by the market, including FIT in NETWORK®. Thanks to these firms, the experts can carry out missions with large companies that are looking for the reputation of a firm, its professional references beyond those of professionals, and especially regular support during the realization of missions. This is what we bring to our clients and our experts when we carry out assignments.
Thanks to Interim Management, age and professional experience become a real added value for our clients!
---
👨🎓👩🎓 Do you also have executive recruitment projects or are you experiencing difficulties in finding the right skills?
👉 In this case, contact us to talk about it and allow you to access our European network of skills, more than 29,700 contacts to date.