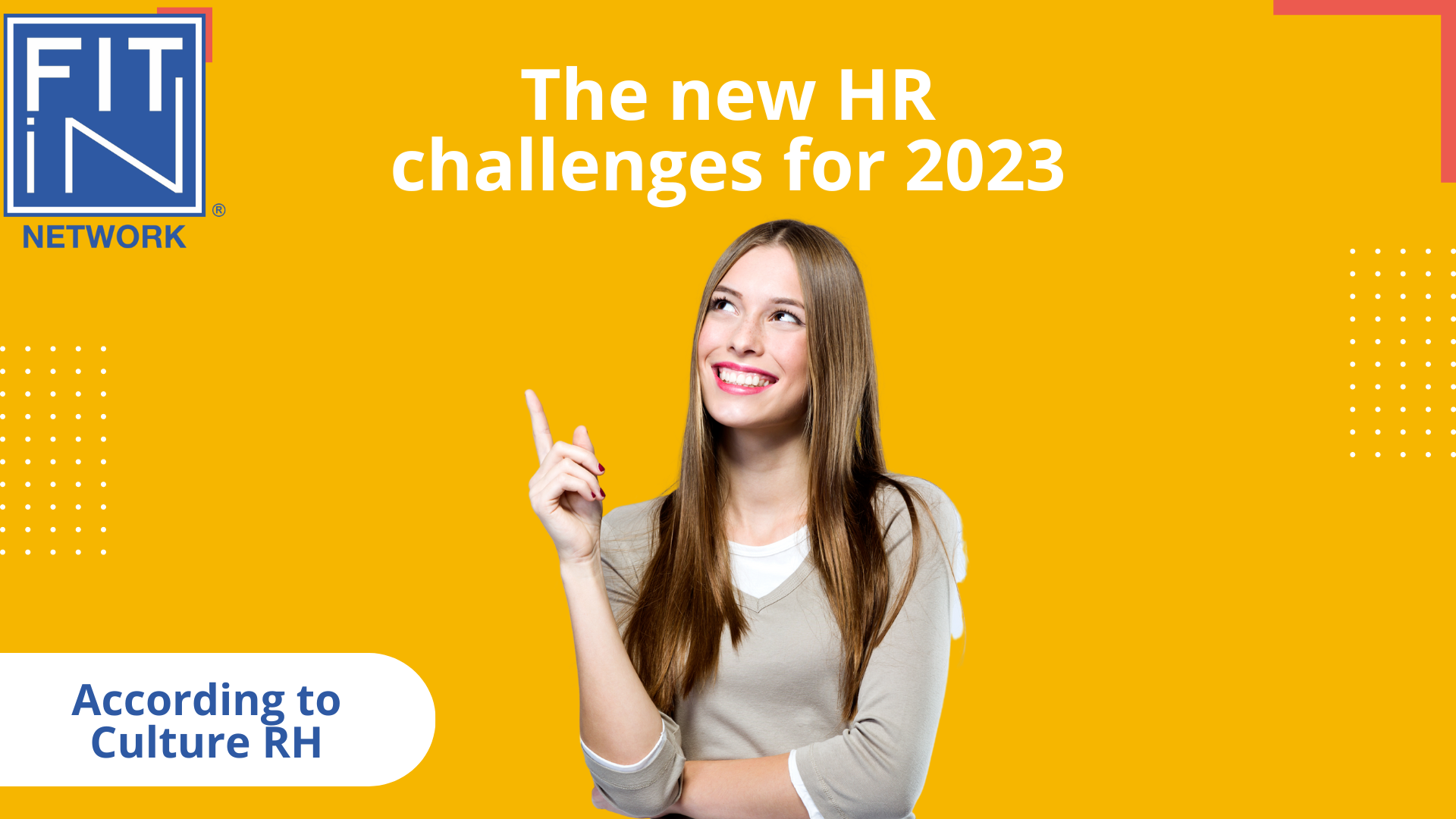 The new HR challenges in 2023
The next HR challenges for 2023 are around 3 main themes: 𝗹𝗲 𝗿𝗲𝗻𝗳𝗼𝗿𝗰𝗲𝗺𝗲𝗻𝘁 𝗱𝗲 𝗹'𝗲𝗻𝗴𝗮𝗴𝗲𝗺𝗲𝗻𝘁 𝗱𝗲𝘀 𝘀𝗮𝗹𝗮𝗿𝗶𝗲́𝘀, 𝗹𝗮 𝗺𝗶𝘀𝗲 𝗲𝗻 𝗽𝗹𝗮𝗰𝗲 𝗱𝗲 𝗽𝗹𝘂𝘀 𝗱'𝗶𝗻𝗰𝗹𝘂𝘀𝗶𝗼𝗻 𝗲𝘁 𝗱𝗲 𝗥𝗦𝗘 𝗮𝘂 𝘀𝗲𝗶𝗻 𝗱𝗲𝘀 𝗼𝗿𝗴𝗮𝗻𝗶𝘀𝗮𝘁𝗶𝗼𝗻𝘀. Challenges that then imply various evolutions of the HR function by 2023.
#1: employee engagement and mobilization
In France, this is based on 3 priorities: the strengthening internal cohesion for 38% of French HR managers, meaning at work for 29% and recognition for 34%.
#2: inclusion
30% of European HRDs cite the creation and/or development of warning systems to fight against to combat disrespectful or discriminatory behavior as a priority, a rate that rises to 42% in France.
#3: CSR
92% of European HRDs say they are already involved in the management of CSR issues: first and foremost via the social aspect (cited by 60% of HRDs), followed by the environmental aspect, cited by 55% of HRDs.
How will the HR function evolve in the future?

HR function in the future?
The need for

more detailed knowledge of

of employees' skills, motivations and wishes for development.

The

contribution to innovation

within the company (especially in terms of organization and new ways of working).
--------------------------
You are not yet a member of FIT in NETWORK®?
THE European network of available skills
👉 Create or update your profile on FIT in NETWORK® https://bit.ly/2ABuiFu
👉 Follow our professional page on LinkedIn: https://bit.ly/2XRcAWs
👉 Become a Premium Expert and get priority on all our opportunities with many other services https://bit.ly/2XYvOt0
You know a professional who "FIT" the profile you are looking for?
Don't hesitate to pass on this professional opportunity to him/her 🚀🚀
Discover why empathy has become an important skill to have in the professional world.
👉 https://www.fitin-network.com/fr/actualites/lempathie-la-competence-de-leadership-la-plus-importante/
Check out our LinkedIn post
👉 https://www.linkedin.com/posts/brunodartagnan_les-nouveaux-enjeux-rh-pour-2023-activity-7016695563140104192-Z7yr?utm_source=share&utm_medium=member_desktop