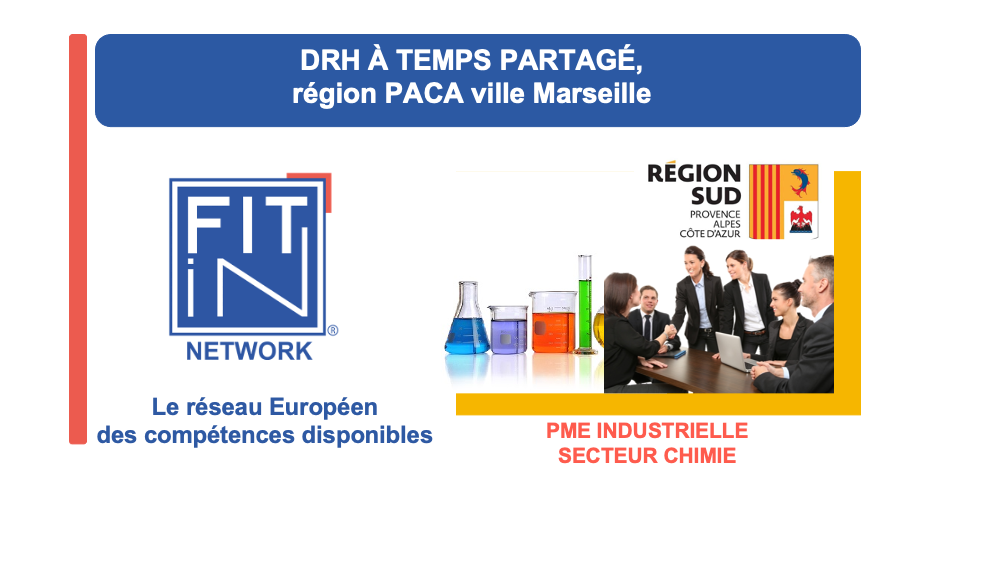 TIMESHARE DRH
Our new client, an innovative industrial SME with an international dimension, is looking to recruit a part-time HR Manager to "structure its HR department" within its organisation.
This part-time mission will start in September 2021.
Ready and above all motivated to take up these challenges?
Get your CVs ready and apply!
☑️ Company
Industrial company in the chemical sector very active in research and development activities
Company of intermediate size, in strong growth, about 200 employees
☑️ The mission
Participate in 3 HR areas : Social dialogue , HR Development, Recruitment.
Social Dialogue
Advise management in the management of relations with the CSE
Supporting managers in managing their teams
HR development
Implementing the salary policy and profit-sharing strategy
Developing employee career paths and training plans
Define the policy for the prevention of psychosocial risks (RPS)
Recruitment
Definition of job profiles
Search for and recruitment of new employees
Supporting the development of team skills
Developing HR processes to support growth
🏢 Mission based in Marseille
🕗 2 days a week to start
🕗 Initial duration of 6 months, extendable
✈️ Physical presence on site
🚩 Start in early September 2021
Mission carried out on a time-sharing basis
☑️ Profile required
Man or Woman of the field
Minimum 10 to 15 years of experience in the HR function
Based near Marseille
Knowledge of the chemical industry collective agreement is a plus
Able to federate teams
Good command of English
🎯 Available immediately
This search is EXPRESS & confidential for our client
🦸♀️ 🦸♂️ Your profile "FIT" with this opportunity?
Quickly send your application CV + motivation message by email to contact@fitin-network.com with reference 21.076