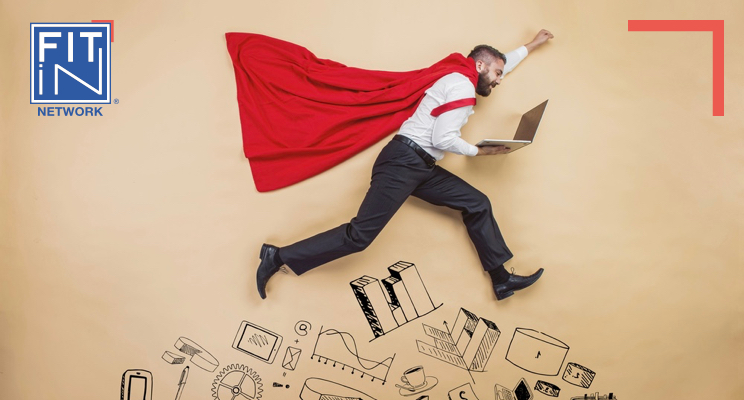 Transition Manager in 2020!
It's decided, I will be Transition Manager in 2020 and ready to take on new challenges!
But who am I really?
Above all, go beyond the idea that I only intervene in situations of deep crises, major reversals and corporate turnarounds, that is clearly a thing of the past!
The reality is that I work to support the transformation of companies, in terms of organic and external growth, the implementation of new investment projects and partnerships, the improvement of performance and the acceleration of international development.
My services and experience are called upon to quickly compensate for a lack of resources available internally to companies, as a result of a planned or sudden departure (resignations, amicable separations, dismissals) or more simply an absence that is prolonged and whose term is not yet known (long illness, accident, other).
I notice that I am also being contacted to take on interim management assignments during a period of maternity leave: and yes, our children are always welcome and it is important to take the time to take care of them.
New trend: I am being asked to make up for the skills shortages in the job market: who would have thought it possible here in France! If the companies that contact me have difficulty finding the skills, sectoral or functional expertise they really need and can no longer recruit, it is because the current solution is to call on me, Transition Manager, available and operational immediately!
Let's talk about my skills…
Most of the time, I am told that I am "over-calibrated" and "over-experienced" for the missions entrusted to me, and this is indeed the case. Yes, it is true, I often intervene on issues that I know I can address because my experience reassures my clients who know that I would be able to meet their challenges.
But that's not all, I have two other much sought-after qualities: I'm available and operational.
Above all, I am therefore available very quickly, often immediately, because as a true Interim Manager, I can intervene as soon as the company that contacts me needs it.
I am also immediately operational: thanks to my experience, I am there to be in the action and operational realization of a mission, an objective and especially not to give advice and guidance to others on what they should do.
My role, as a Transition Manager, is therefore to be able to quickly meet my clients' challenges in an operational way, I am a "Doer (1)" focused on achieving a result for my clients.
I also have some flaws, but I heal myself, I am still too masculine and only 20% of the time feminine and make a lot of effort to feminize myself and improve over time.
Another of my surprising but true qualities is that I am getting younger over time: previously around sixty, to straighten out the bar for failing companies, my average age is now around fifty, and I am starting to be relevant for my new job as early as forty, after having at least fifteen years of professional experience.
My job as a Transition Manager allows me to develop my skills, gain in autonomy and be able to manage my social and professional priorities.
Now I can reveal my identity to you…
My name is Catherine, Hubert, Pascal, Jean-François, Hélène, Philippe… and much more.
I have accumulated experience in three main functions for my clients: Management, Finance and Human Resources.
I now have more than 600 first names, and every day even more, that enable me to meet the challenges of my current and future clients, I have worked in France and abroad, I have expertise in the world of SMEs and mid-size companies, family companies, large groups and investment funds.
I work throughout France, Europe, North America and Asia where I have already carried out transition management assignments and accumulated many experiences.
I am all this "at the same time" and am now called the FIT in NETWORK®, THE platform for transition management and timeshare.
And who will you be in 2020?
> You are an expert in transition management and would like to carry out new missions, join our community and propose us your profile which will be reviewed and qualified by us.
> You are a company and are looking for the right interim manager to carry out your projects: contact us and we will propose you the best possible "FIT" to ensure the success of your missions !
Bruno d'Artagnan – President of the FIT in NETWORK® network www.fitin-network.com
Phone +33 1 53 89 89 09 79 / contact@fitin-network.com
(1) Doer Of Anglo-Saxon origin, Doer's definition focuses on determining the personality of new economic actors. Equipped with a keen sense of observation and analysis, they are vectors of solutions guided by speed of action and efficiency. This is reflected in the implementation of operational and pragmatic solutions. They are also characterized by their energy and commitment with a strong taste for results. These qualities can also be found in teamwork and the use of networks where their friendliness and ability to listen are important assets.