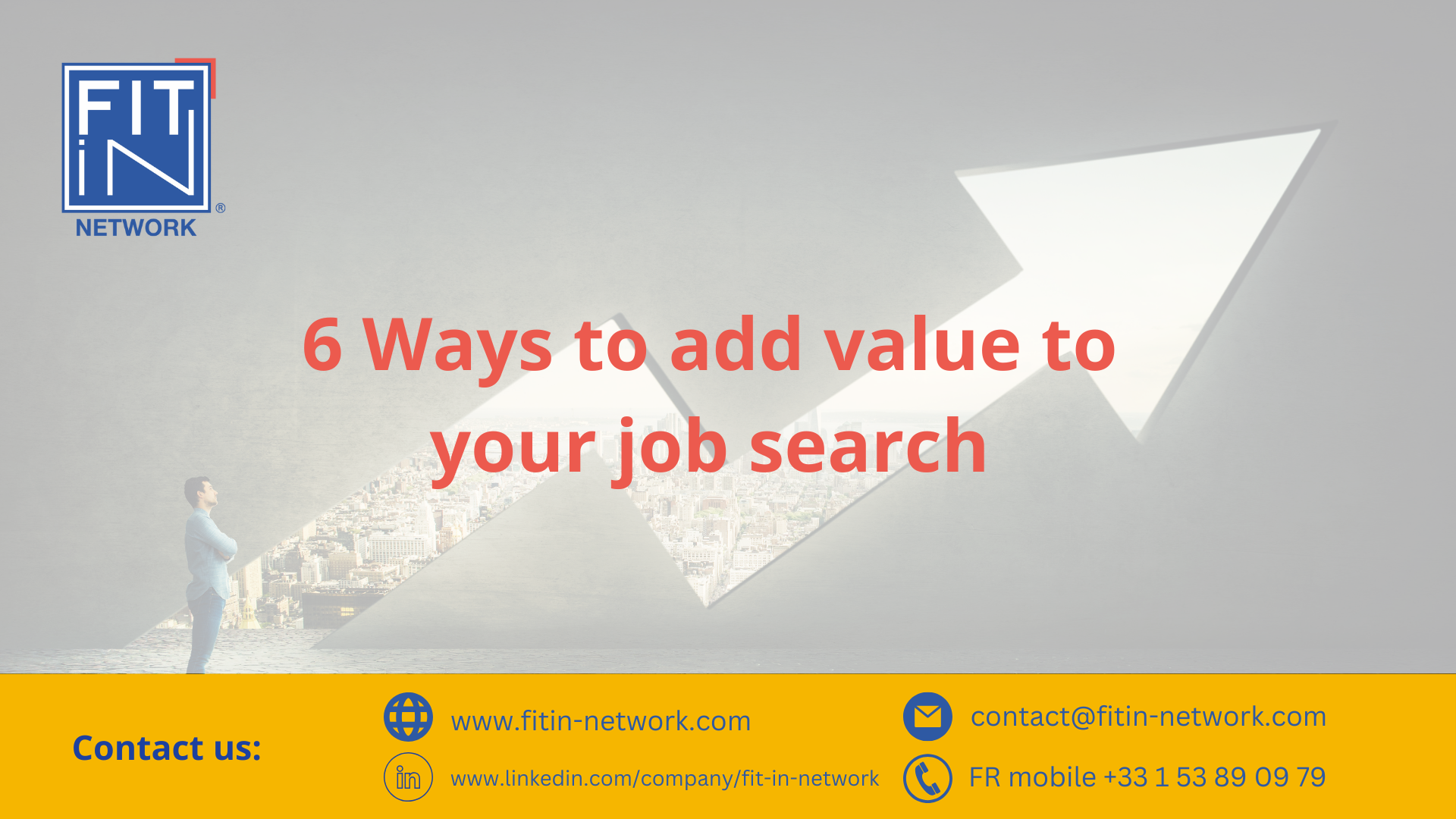 6 Ways to add value to your job search
How do you make yourself known to potential employers when you apply for a new job? The demand for your skills may be high, but the competition is fierce!
Having the right experience is far from enough. Rely on your inner marketing expert to get results.
Discover six ways to raise your profile and better sell yourself on the job market:
1) Understand your audience
Get to know your potential new employer by conducting market research. This is the only way to understand what the company is looking for. Try to determine the skills, knowledge and type of candidates that top companies value. Talk to current and former employees to get a deeper insight into the company. For the interview, tailor your questions and answers to the company's recent activities.
2) Sharpen your skills
Take stock of your skills and identify any gaps that might be holding you back. Training can help you fill these gaps. Recently turned down for a job? Kindly ask the company or interviewer to give you feedback and point out areas for improvement.
3) Determine unique positioning characteristics
How do you stand out from the crowd? Among the positive aspects of your CV, identify one or two points that make you stand out. This could be your combination of previous positions, the combination of your academic training and practical experience, or interesting personal interests related to your profession that increase your value in the marketplace. Use this differentiator in your written applications and interviews with employers.
4) Think about your soft skills
In engineering and manufacturing, candidates often assume that their technical know-how is enough to get the best jobs. Of course, you should be able to demonstrate this - but take this opportunity to show that these qualities are complemented by your soft skills, such as your ability to communicate, your leadership potential and your ability to think on your feet.
5) Stay up-to-date
Learn all about advances and developments in manufacturing - specific industry knowledge and awareness of current trends are always appreciated. Work to gain an interesting and broad view of the sector.
6) Expand your network
The Internet makes it easy to build relationships with different people in the engineering and manufacturing sector. Keep in regular contact with your network and attend industry events to meet people and build real relationships. It's an effective tool for self-promotion.