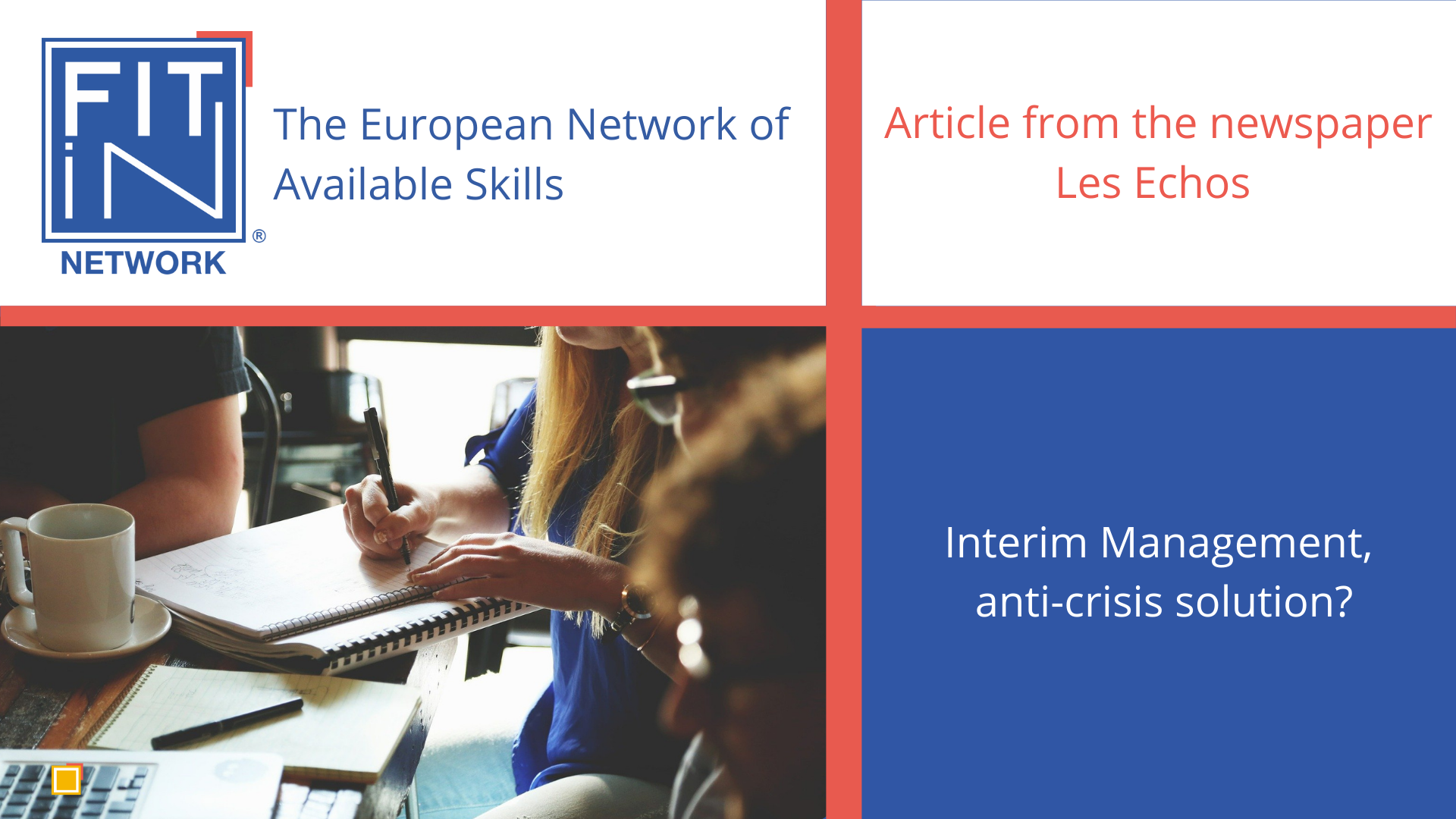 Article : Interim Management, an anti-crisis solution?
In France, there are more than 130 firms specialise in Interim Management. Almost a quarter of the country's large companies use their experts. According to Les Echos, the Transition Management sector has experienced an annual growth of 15% and 450 million in turnover in 2021. This sector is set to grow due to the current crisis.
What are the advantages for the company?
The Transition Manager allows companies to react instantly in addition to a quality of expertise that often brings a significant added value. The Transition Manager's fresh perspective provides maximum objectivity and potentially the best possible results. Finally, Interim Managers have an excellent working capacity which makes them rare gems.
Why does the crisis favor the expansion of the sector?
The need for companies to urgently reorganize in the face of new health regulations and to adapt to a new context of uncertainty has strongly favored Interim Management. This sector is particularly compatible with a pandemic situation as unpredictable as the one we are currently experiencing.
And what about tomorrow?
There has been a change in perceptions about Interim Managers. Indeed, we are seeing a phenomenon of rejuvenation and feminization in this sector and former executives over 50, who are unable to find a permanent contract, are choosing interim management. It has become a choice and no longer a constraint.
Read the Les Echos article to learn more 👉 https://bit.ly/3qTTzlV
-------------------------------------
Do you want to know if Interim Management is for you?
Take the quiz to find out 👉 https://bit.ly/3fPSmFF
Would you like to have more information about Interim Management? Then send an email to contact@fitin-network.com. The FIT in NETWORK® team will answer all your questions.
To stay informed about future opportunities, I invite you to regularly check your profile on the FIT in NETWORK® platform and to follow our LinkedIn page: