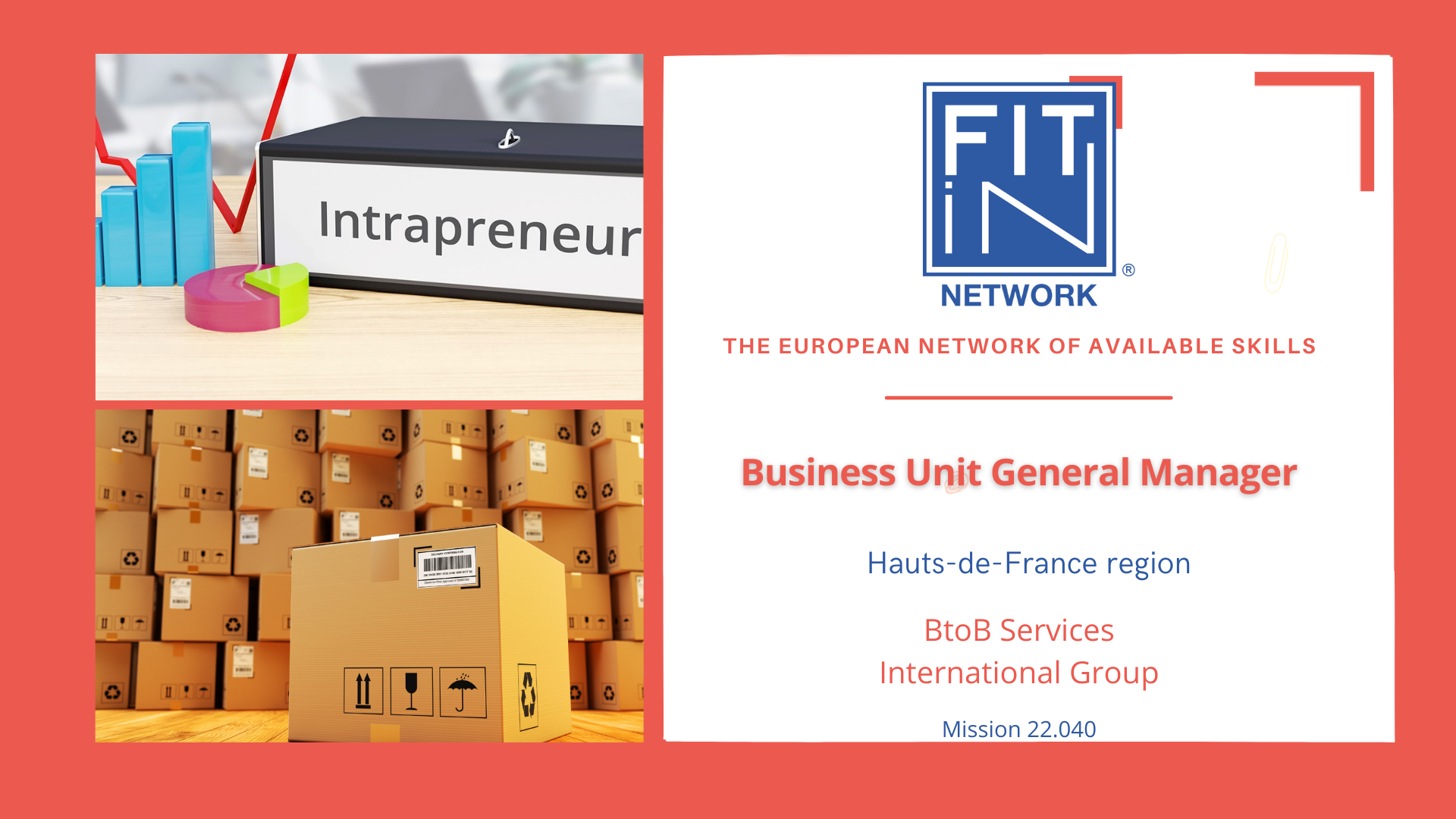 Business Unit General Manager
The double-digit growth of our client's activities has led them to strengthen their organization by recruiting their future Business Unit General Manager .
For this permanent position, your main mission will be to support the development of the company in all packaging and co-packing activities.
The objective is simple: to double the size of the company in the next 3 years through organic and external growth depending on future opportunities.
Are you available soon and able to meet these challenges? In this case, no time to lose: To your CV, get ready and apply!
☑️ The Company
Member of an international group present in Europe and North America
Continuous development for 10 years through external & organic growth
Major player in BtoB services
Main sectors: Logistics, Supply Chain Management, Contract Packaging, Digital, Promotional Packaging
In 2022: Business Unit in the tens of millions of Euros & several hundred employees.
☑️ The position to be filled (permanent contract)
General Manager - Packaging & Co-packing Business Unit
You have overall responsibility for the BU within the Group.
Your missions include:
At the operations level:
Anticipating the needs of the growing market
Managing business transformations
Supervision of an ERP change program
At the team level:
Continuous adaptation of the company's organization to its market
The amplification of the entrepreneurial culture
Detecting new talent to help the business grow
At the Group level:
Managing future M&A activities, with the support of the Group
Organization of management committees and management of KPIs
Ongoing consultation with corporate functions: operations, finance, marketing, communications and others
You will manage operations in several countries in Europe.
🏢 Position based in the Hauts-de-France Region (Lille & surroundings)
🖥 Mission carried out in face-to-face, occasionally in telecommuting
✈️ Travel in France & Europe to be expected
🚩 Position to be filled immediately
☑️ Your profile
You are above all an "intrapreneur".
Your main motivation is growth
Within your career, you have held leadership and operational management positions such as General Management or Business Unit Management
You are a recognized professional in Supply Chain Management (SCM) and BtoB Services
You have experience in contract packaging & co-packing
Autonomous, you know how to take initiatives and motivate your teams
You have already worked in groups with functional relationships
You are fluent in English.
🎯 Available immediately
This search is Express & Confidential for our client.
🦸‍♂️ Your profile "FIT" with this opportunity?
Be responsive & quickly send your resume + motivation message by email only to contact@fitin-network.com with the reference 22.040.