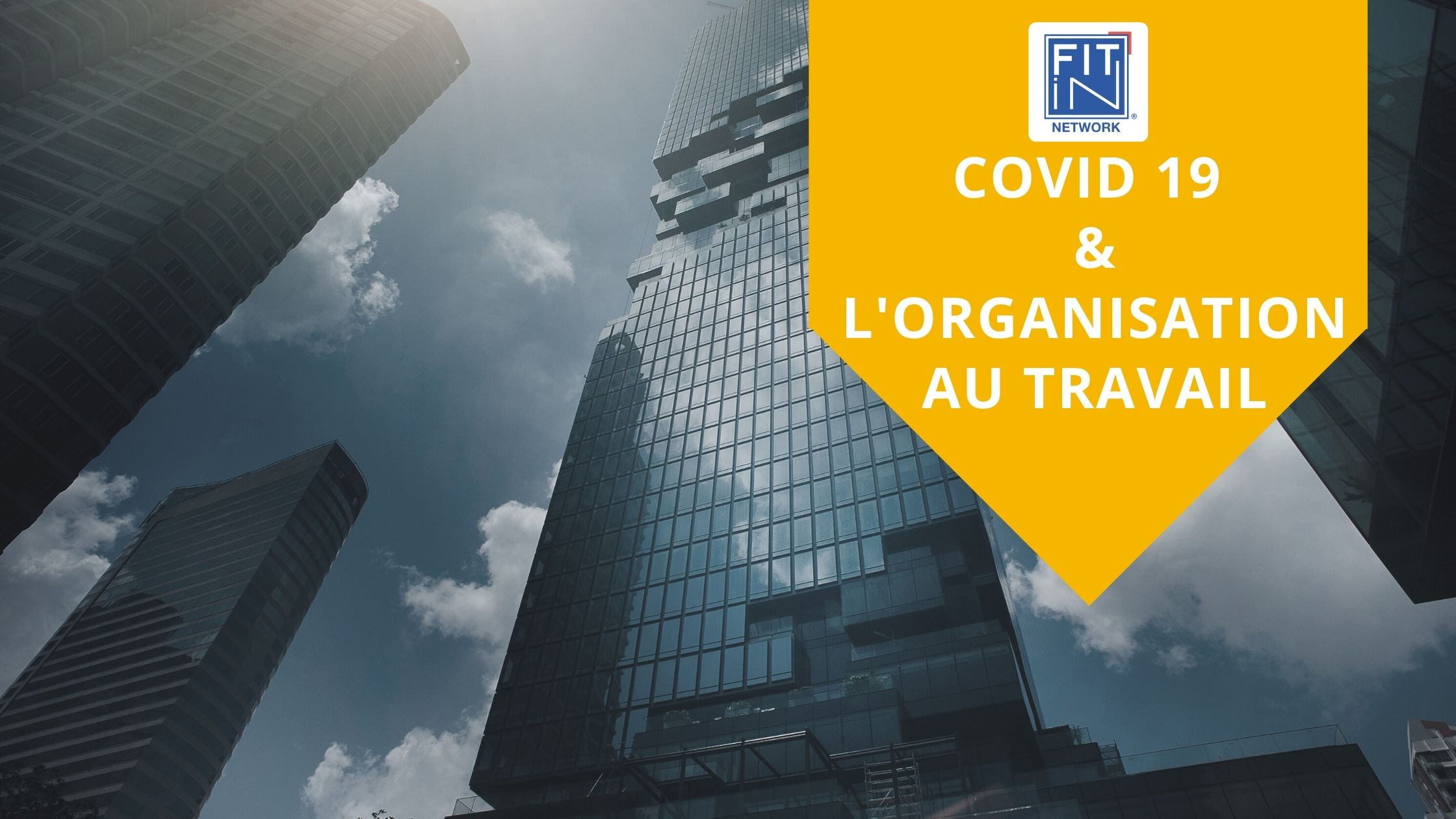 COVID-19 AND ORGANISATION AT WORK
The covid-19 has shaken up the organisation of work. What if the health crisis was an opportunity to redefine the rules for organizing working hours and measuring activity and performance?
The covid-19 health crisis has shattered the organization of work, the rules for organizing working time, team management practices, and activity and performance measurement.
The functioning of teams with its formal rituals (daily, weekly, monthly meetings) and informal ones (coffee breaks, smoking, lunches with colleagues, sports activities with colleagues, afterwork) has exploded and been totally or partially replaced by virtual meetings, the informal ones having very often disappeared.
Moreover, industrial teams have had to continue working face-to-face against all odds, in the absence of daily contact, especially informal contact, with their office colleagues.
Finally, some employees who are more fragile or isolated in their personal lives have lost their footing and sometimes fallen into depression, with the risk of acting out. The anxiety-provoking nature of media coverage of the health situation is an aggravating factor. It even happens that some employees ask the occupational physician to obtain a recommendation to work in person for their employer!
This can lead to a loss of cohesion within teams, between industrial and office teams, a deterioration in the rate of absenteeism, and difficulties in measuring activity and performance for certain employees.
In order to survive, companies had to invent new temporary organizational rules very quickly. Before they become permanent and therefore more difficult to question, it is urgent to audit them, to create team rituals, to revisit job descriptions, objectives and tools for measuring collective performance, for example the criteria for calculating the incentive bonus, and individual performance during monthly/quarterly and annual interviews, without being satisfied with annual interviews.
For employees made vulnerable by telework, what is the role of the manager, the medical service and the CSE?
In short, it's quite a challenge for the HR function! And the opportunity to entrust this mission to a part-time FIT in NETWORK® interim manager in order to have a change accelerator relieved of the daily constraints.
Christian Rousseau
Transition Manager in Human Resources for over 40 years.
Find his Premium expert profile on FIT in NETWORK®.
Are you a company? Talk to us about your needs and we will find you the best executive to carry out your project within 5 working days. So contact us now at +33 1 53 89 09 79 or by email at contact@fitin-network.com