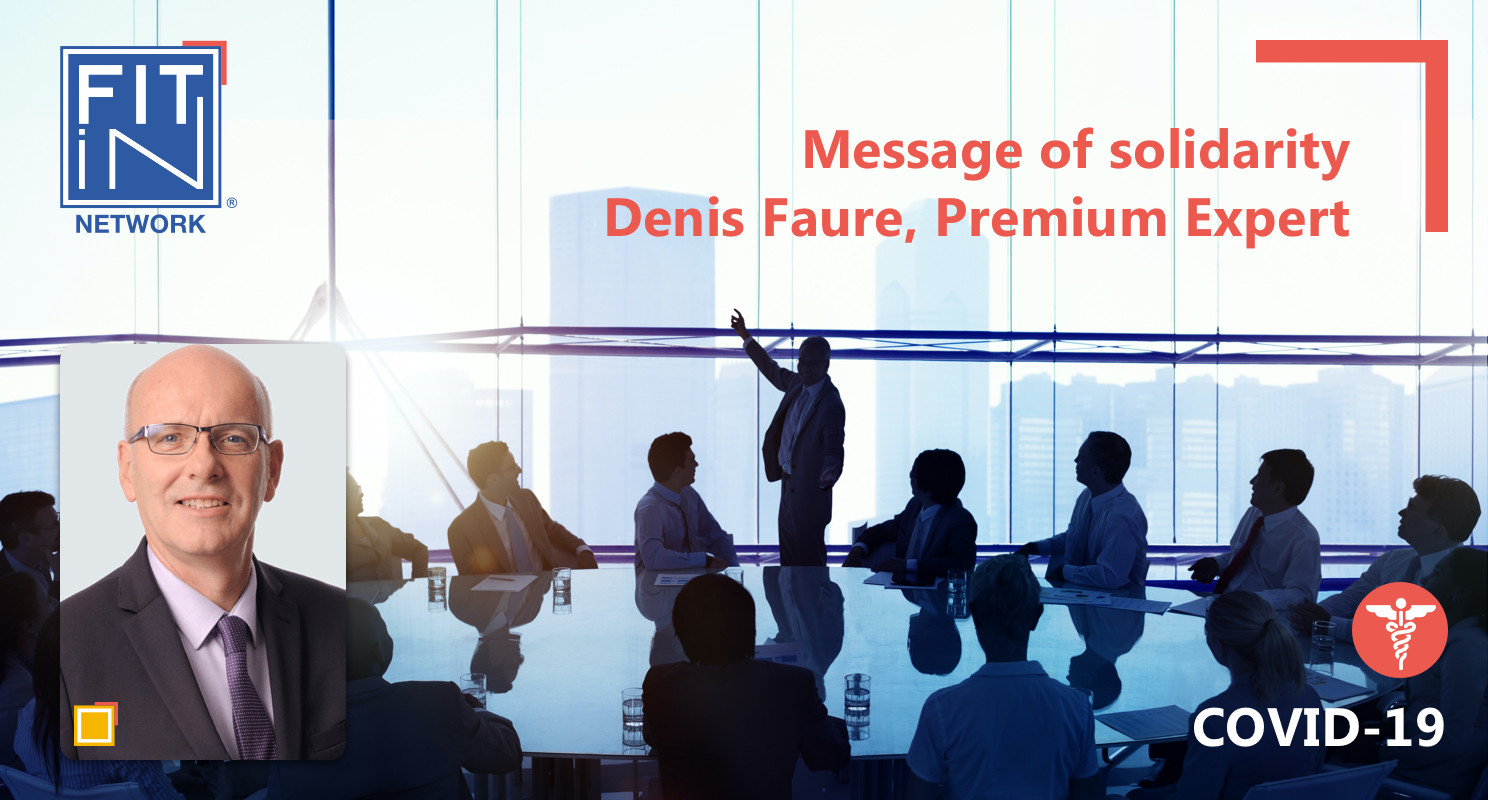 Denis Faure, Director of SME or industrial subsidiary, sends us his message of solidarity Covid-19
"The relationship to power and solidarity is changing for all of us and everyone's priorities will be transformed by this crisis. The shocks between demand and supply will create a disruption in the productive system and all skills will be needed, both internal and external through the reinforcement of transition leaders experienced in turning around businesses.

Courage, action and the ability to unite teams on a project will be needed to manage the recovery. Stay well confined and be well during this period, we will be there as soon as the recovery begins! »
Denis Faure
As an interim manager for more than 15 years, I have been taking charge of a project or replacing a manager in an SME and/or the subsidiary of a group. My background is in mechanical manufacturing, metalworking, engineering projects and BtoB services for major international accounts. I am specialized in performance improvement and business turnaround.
Find his Premium Expert profile on FIT in NETWORK® here.
FIT in NETWORK® is one of the leading networks for Transition Management and Timesharing in the fields of Management, Finance and Human Resources. It currently has more than 1 200 expert managers with a very significant track record. Among them Jean-Michel Piau, Operational Director, who mainly works on issues of transformation, development, turnaround, change management, complex situations and crisis management.
Are you a company? Submit your needs to us and trust our network to identify and offer you the best expert-manager to carry out your missions, contact us on +33 1 53 89 09 79 or by email at contact@fitin-network.com.