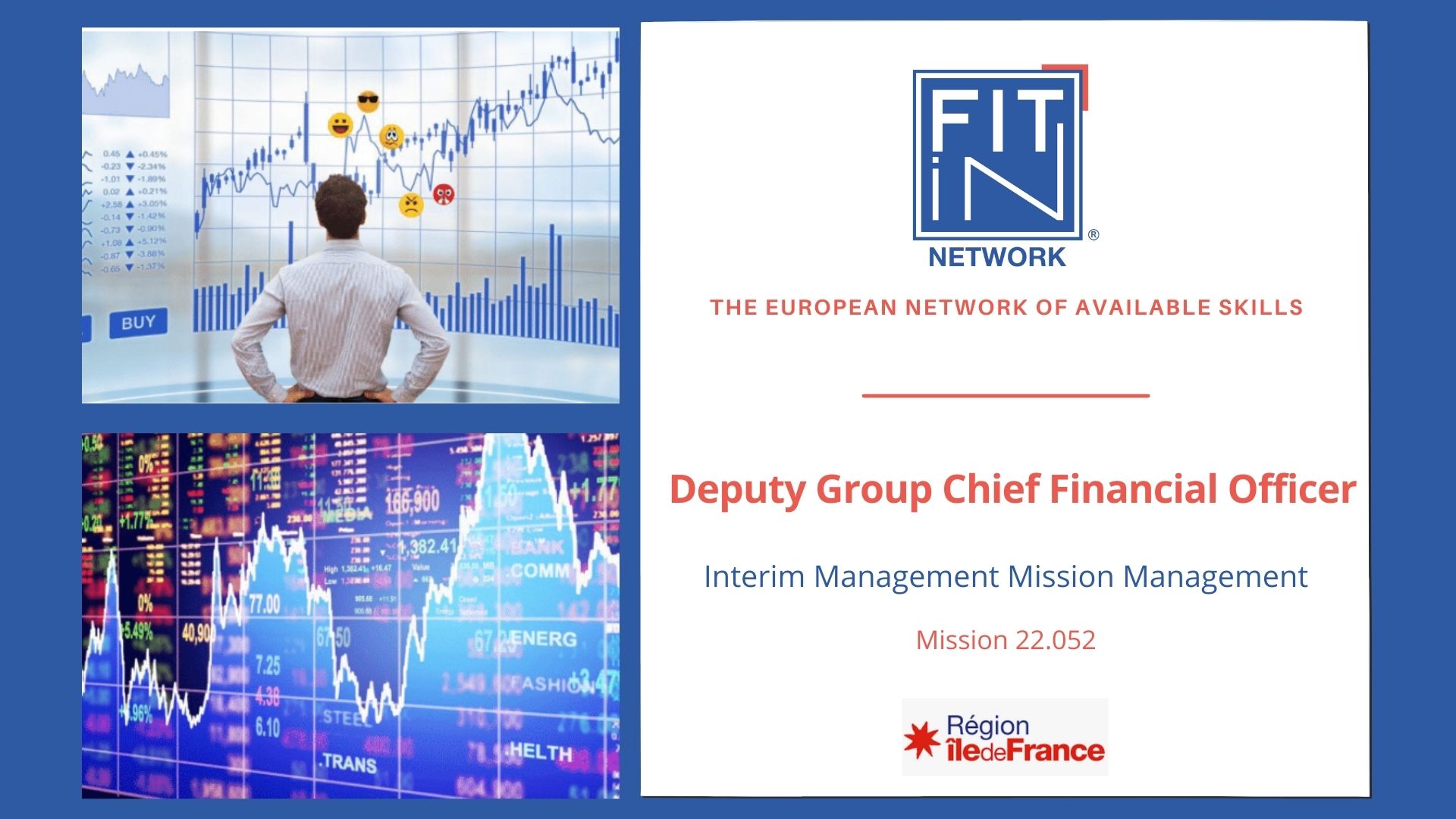 Deputy Group Chief Financial Officer
We are offering you this new and exciting Interim Management assignment for our client. As the right-hand man of the Group CFO, you will be the financial co-pilot of all activities in Europe, North America, Middle East and Asia.
In the context of a growing business and the strengthening of the organization, this mission must allow the development of the financial strategy, to strengthen the control of the cash flow, to improve the management of the budget and to make the financial processes more reliable within the whole Group.
Do you have significant experience in these businesses and functions with a global scope? Are you immediately available to join our client's teams?
If so, there is no time to lose to seize this great opportunity. On your CV, get ready, apply!
☑️ The Company for this mission
Group recognized in its sector as a major player.
Financial services, asset management and portfolio management activities.
Continuous international development.
Activity and presence in the main global marketplaces.
☑️ The mission to be filled
Deputy Group Finance Director
Working directly with the Group CFO, you will assist and relay him/her on all his/her responsibilities. You will share with him the following missions:
Definition of the Group's financial strategy;
Development and monitoring of management procedures;
Supervision of accounting and tax activities;
Supervision of accounting and tax activities; Steering of the cash flow;
Monitoring of management indicators and key KPI's;
Management of annual and multi-year budgets;
Dissemination of the Group's financial information;
Activeparticipation in top-line operations.
You will also co-lead a team of approximately 10 employees, both line and functional, who carry out the following activities
Drawing up the company accounts and Group consolidation;
Preparation of budgets and multi-year plans;
Accounting, financial and tax assistance to subsidiaries;
Preparation of management charts and management control;
Analytical monitoring of operating expenses;
Cash flow forecasts.
🚀 Transition Management Mission
📍 Based in Paris with a worldwide scope.
✈️ Occasional travels
📅 Starting June 2022
⏰ Initial duration of 6 months - Extendable and/or transformable according to the "FIT" in term with our client.
☑️ Your key skills & profile
- Key skills
Fluent English essential: oral & written.
Experience in team management: hierarchical & functional.
Mastery of financial management - Accountant - Management control.
Knowledge of the financial sector - Asset management.
- Profile
Minimum 10 years of experience.
Grande Ecole, Paris Dauphine University, DSCG, DEC or equivalent.
Convincing and convincing man or woman.
Able to communicate and convince his environment.
Flexible, able to work on short term and long term projects.
Autonomous, versatile and with a sense of responsibility.
You are operational and pragmatic.
☑️ You are available immediately
This Express & Confidential search for our client.
🦸♂️🦸♂️ Your profile "FIT" with this opportunity? Quickly send your CV + targeted message by email only to contact@fitin-network.com with the reference 22.052.