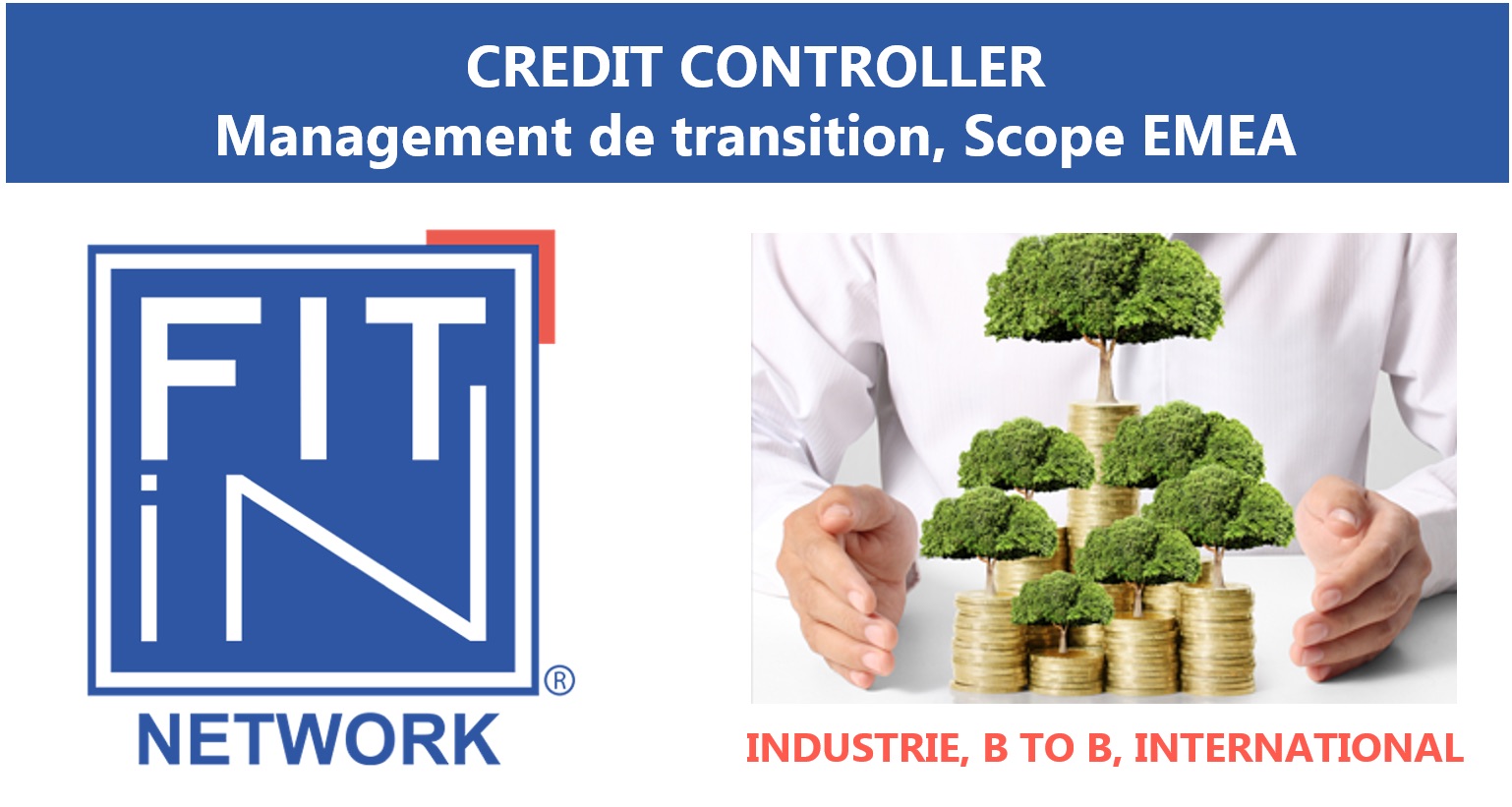 FIT in NETWORK®, a new mission: Credit Controller Industry Europe-Middle East Africa (ref. 20.050)
We propose a Credit Controller mission with an EMEA scope

Urgent need confirmed with our client, exclusively.

The company

International group among the leaders in its sector.
Global presence in industry markets, serving its customers in B to B, providing them with technological solutions integrated into their production processes. Strong culture of engineering and operational excellence.
The mission
For one of the Group's activities, on a scope of +/- 300 million and around 1,000 professional customers.
Develop processes and organise the credit control function of the business concerned in an operational manner. Coordination with the credit agencies. Coordination with the sales teams, at EMEA level, to manage outstanding debts and collections.
Optimization of working methods, in relation with the Group's teams and Shared Services. Implementation of collection plans and direct contact with key accounts for the management of the most important files.
Preparation of customer risk analyses, monitoring tables and communication to the Group. Determination of credit limits for major industrial customers.
Based in Paris.
Duration of 6 months with possible extension up to 12 months, or conversion of the contract.
This research is exclusive.
Start-up mid-June 2020.
The profile
Training as an accountant, university financier and/or business school
Approximately 15 years of professional experience, including 5 years in a collection function.
Fluent English, communicative, organized, rigorous, team player.
Experience in international groups essential, with matrix organizations.
Available immediately.
Do you fit this profile and are you interested?
Send your application very quickly, with motivation focused on your experience relevant to this mission to contact@fitin-network.com with ref. 20.050