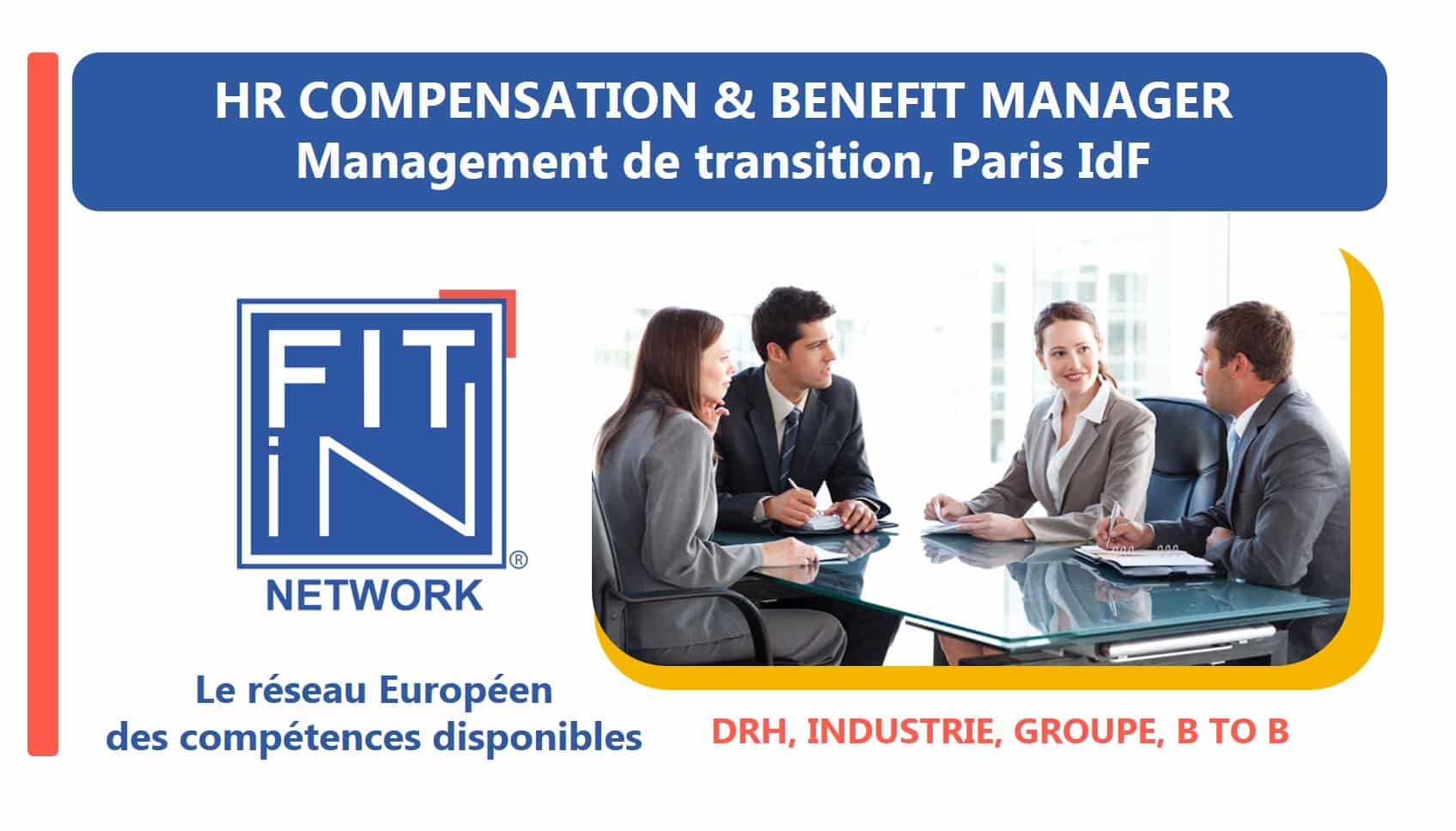 HR Compensation & Benefit Manager
This new interim management assignment will enable our client to take on the responsibility of HR Compensation & Benefit Manager, based
at the head office, from July 2021. Beyond that, a permanent position will also be open and may be of interest to the successful interim manager or a future professional at the end of our assignment.
This opportunity may be for you or one of your contacts!
☑️ Company
Member of an international group
In the industrial sector, in B to B, one of the leaders in its field
R&D, marketing and mass production activities for its customers
Several thousand employees in France with numerous industrial sites
☑️ The mission
Based at the head office, within the Group's HR department
On a French perimeter, all sites and all activities combined
Organize and ensure the annual salary reviews
Deploy the Group's compensation strategy
Facilitate internal and international mobility of skills
Manage the Group's incentive and profit-sharing programs and investment funds
Coordinate the relationship with the mutual insurance companies and the insurance broker
Develop compensation processes with local HR teams
Supervise HR indicators and payroll KPIs to ensure strategic & regulatory steering of the Group's human resources
🏢 Mission based in the Paris region
🕗 Initial duration, between 4 and 6 months, extendable
✈️ Mobility throughout France, partial telecommuting possible
Starting in July 2021

As soon as the final choice of the selected candidate is made with the Client
☑️ Profile required
Human Resources expert within International Groups
Experience in hierarchical and functional relationships
Significant experience in a Com & Ben position or equivalent
Mastery of French employment law
Knowledge of payroll systems is a plus
Experience in job evaluation and benchmarking tools
Operational approach, team player, communication skills
Good command of English
🎯 A vailable immediately for this mission
Express & confidential search for our client
🦸♀️ 🦸♂️ Your profile "FIT" with this opportunity?
Quickly send your application CV + motivation message by mail to contact@fitin-network.com with the reference 21.060