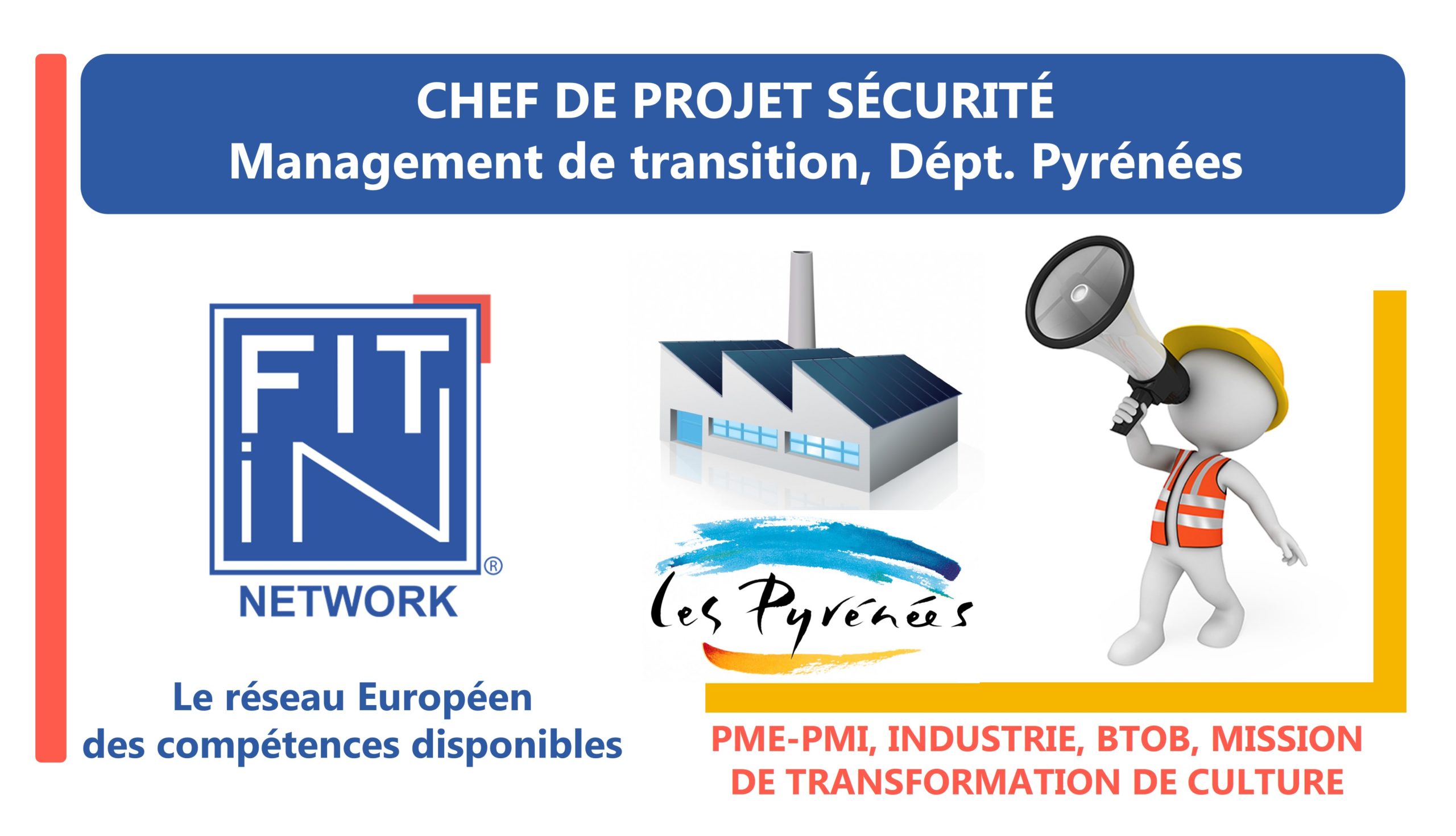 INDUSTRIAL SAFETY PROJECT MANAGER
More than an interim management mission, it is a real project of transformation of the company culture that we propose through this new opportunity.
Our client, an industrial company with the size and culture of an SME-SMI, is looking to rapidly integrate an interim manager to " instil a new safety culture " throughout its organisation.
This mission will start in August 2021 with the installation, near the site based in the Pyrenees, of the professional who will have been selected to carry out this beautiful project.
Ready and especially motivated to take up these challenges ?
On your CV, get ready and apply!
☑️ Company
Industrial site ensuring continuous fire production
Medium-sized company with about 100 employees
5×8 production teams
Other operational teams in 2×8
Willingness to develop a "safety culture" throughout the site
Distribution of products exclusively in BtoB
Production constraints linked to the availability of raw materials
Growing business
☑️ The mission
Reporting directly to the Site Manager
In relation with the main activities: production, logistics, maintenance
Leading a transformation of the organization'sculture to disseminate the "values of safety, health and the environment" (HSE)
Gradually train the operational teams
Implementing processes and new operating methods
Advise management on decisions to be taken
Conducting internal audits and evaluating professional risks
Implementaction plans to correct any discrepancies found
Ensure compliance with safety regulations on the site
Share best practices
Participate in the development of "operational excellence
Deploying 5S, developing visual management and continuous improvement
Take initiatives

Develop best practices and disseminate them throughout the company
Carry out all safety-related projects in a very operational manner
🏢 Mission based in a department of the Pyrenees
🕗 Initial duration of 6 months, extendable
⚽ Evolution in CDI, in option
✈️ Strong physical presence on site
🚩A SAP start-up during August 2021
Full time mission
☑️ Profile required
A man or woman of the field above all
Security training and culture
Operational and results-oriented approach
Spirit of initiative, strength of proposal, pragmatic, autonomous
Able to develop support through evidence
Knowledge of the industry is essential
Approximately 10 years of successful experience in a similar role
🎯 A vailable immediately
This search is EXPRESS & confidential to our client
🦸♀️ 🦸♂️ Your profile "FIT" with this opportunity?
Quickly send your application CV + motivation message by mail to contact@fitin-network.com with the reference 21.072