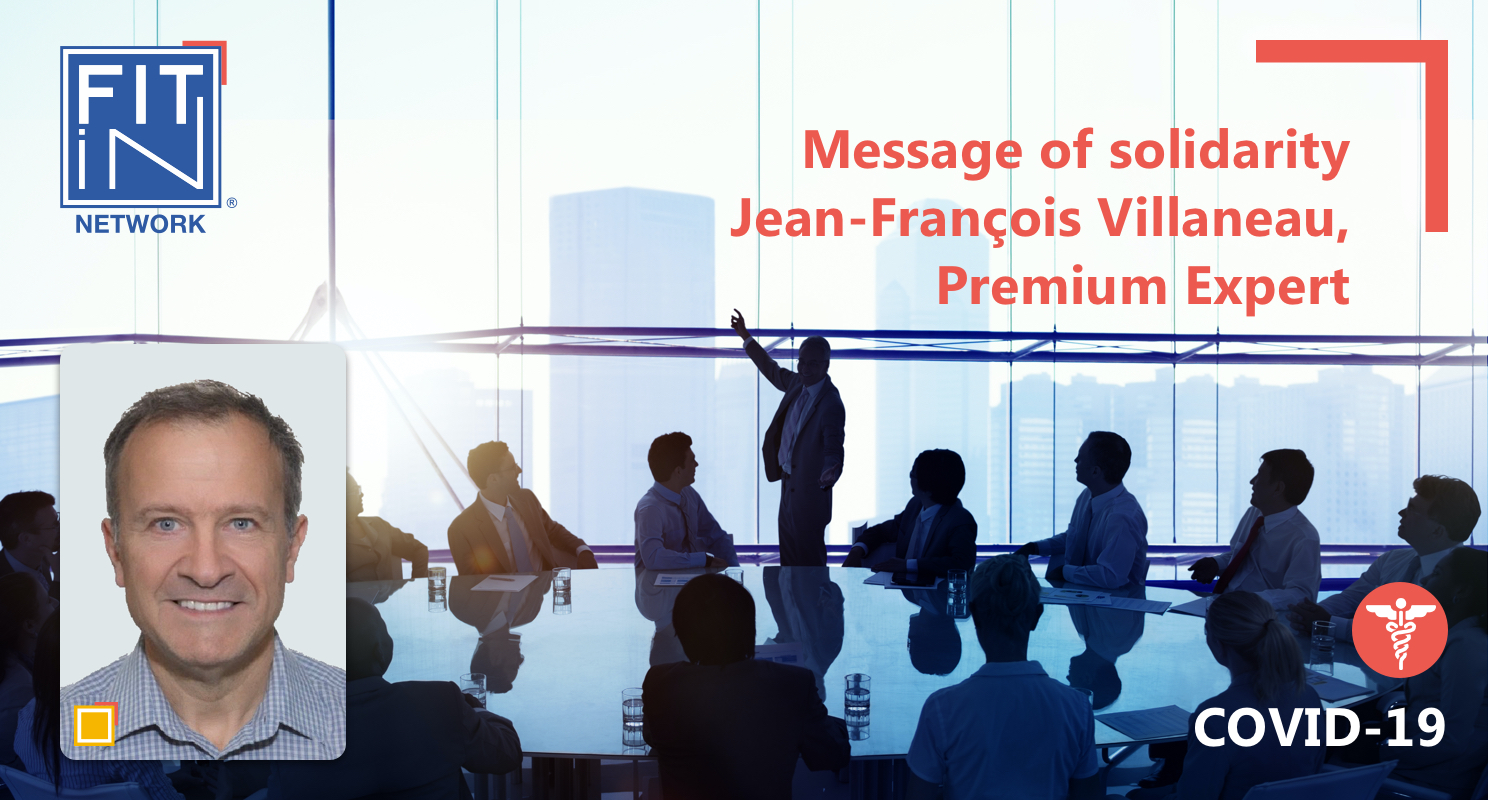 Jean-François Villaneau, Transition Manager in General Management & Strategy, sends us his message of solidarity Covid-19
"The post-Covid-19 world won't be the same as it was before. We're here to help companies step back, challenge themselves and adapt to new market circumstances.

In this period of transition for all of us, I address all my solidarity to the women and men who are managing this situation and we will be ready, together, to take up your challenges! »
Jean-François Villaneau
I am based in London after many years of international experience and am
immediately available for interim management assignments. From workshop management to management positions,
from family businesses to large groups, I have worked in France, Spain, the UK, Canada and the USA.
You can count on me to meet your challenges!
Find his Premium Expert profile on FIT in NETWORK® by clicking here.
FIT in NETWORK® is one of the leading networks for Transition Management and Timesharing in the fields of Management, Finance and Human Resources. It currently has more than 1 200 expert managers with a very significant track record. Among them Jean-Michel Piau, Operational Director, who mainly works on issues of transformation, development, turnaround, change management, complex situations and crisis management.
Are you a company? Submit your needs to us and trust our network to identify and offer you the best expert-manager to carry out your missions, contact us on +33 1 53 89 09 79 or by email at contact@fitin-network.com.