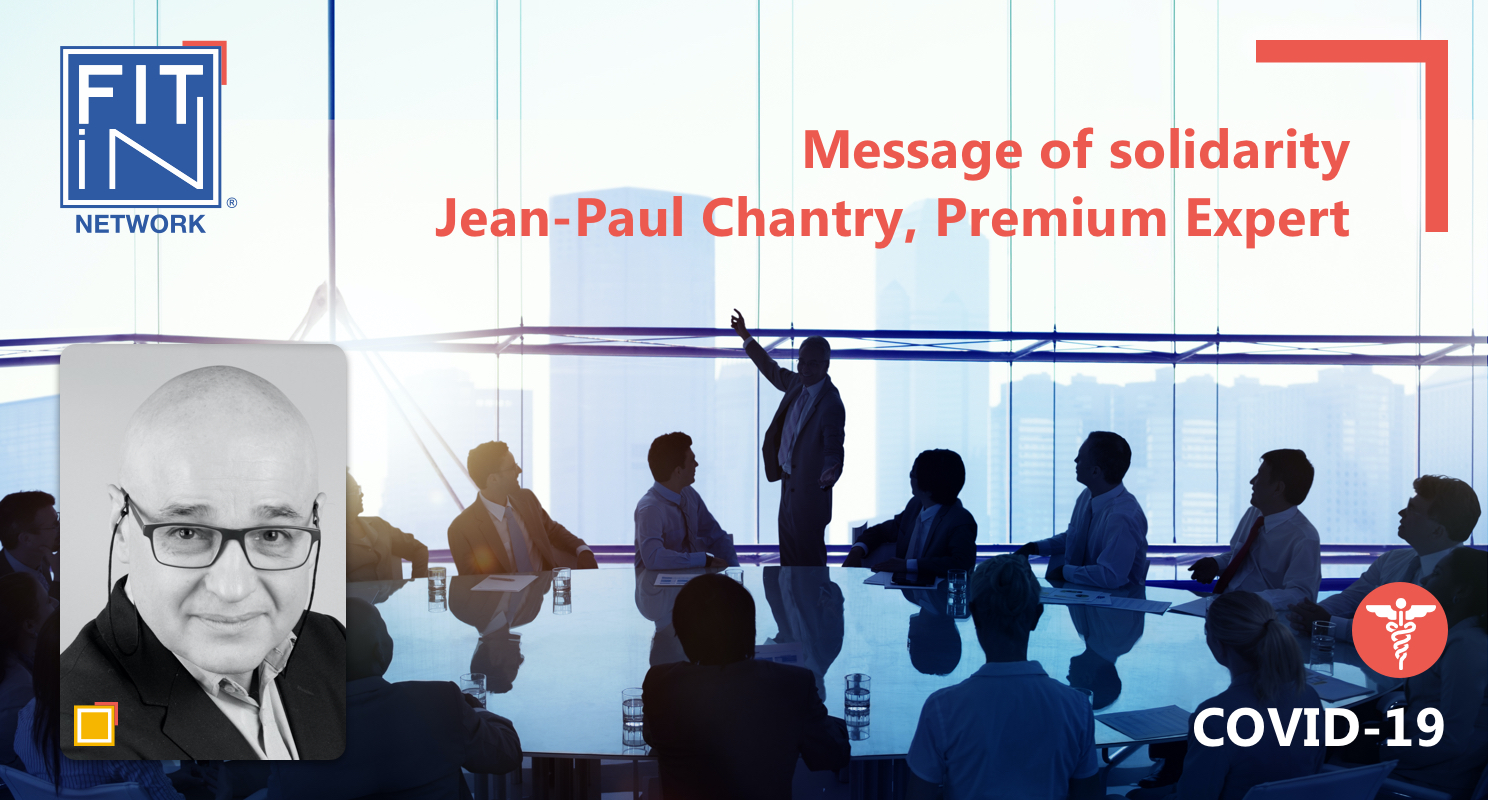 Jean-Paul Chantry, Transition Manager in General Management, sends us his message of solidarity Covid-19
"The FIT in NETWORK® network, with its Premium interim managers, is mobilizing as a team to provide its customers and prospects with support and sustainable solutions in this Covid 19 situation. My thoughts are also with the hospital staff and the staff of Ehpad, in France and Belgium where I come from, as well as with all the entrepreneurs.

Confined, certainly, but you are not alone and you can count on us! »
Jean – paul Chantry
I have been an interim manager since 2002, working in General Management and Development Management
in France and Europe as required. I have a proven sectorial versatility: building materials, glass, flexible food packaging,
high technology, metal processing, B2B and B2C activities, printing.
Find his Premium Expert profile on FIT in NETWORK® by clicking here.
FIT in NETWORK® is one of the leading networks for Transition Management and Timesharing in the fields of Management, Finance and Human Resources. It currently has more than 1 200 expert managers with a very significant track record. Among them Jean-Michel Piau, Operational Director, who mainly works on issues of transformation, development, turnaround, change management, complex situations and crisis management.
Are you a company? Submit your needs to us and trust our network to identify and offer you the best expert-manager to carry out your missions, contact us on +33 1 53 89 09 79 or by email at contact@fitin-network.com.