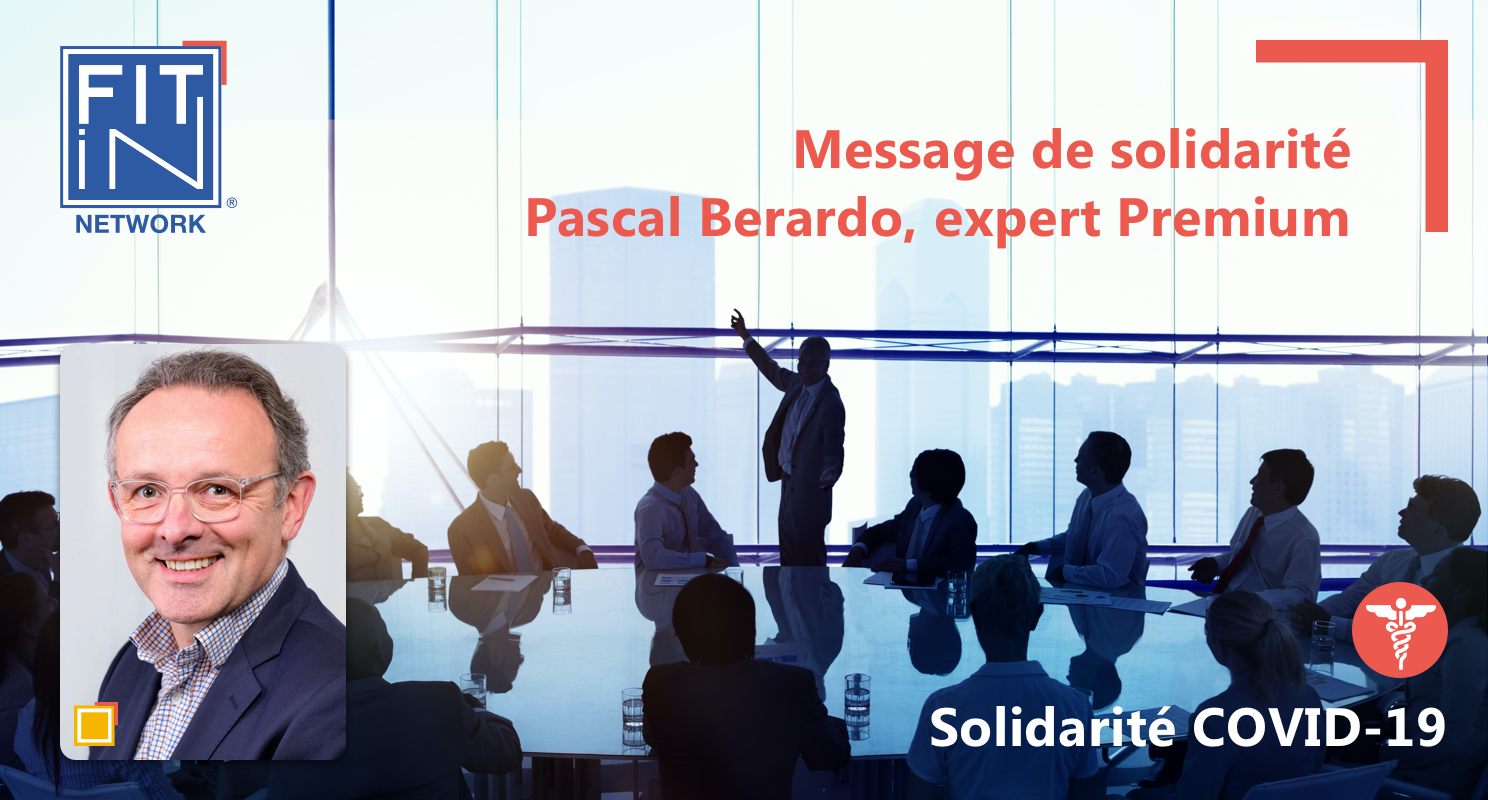 Pascal Berardo, Managing Director in SME & Subsidiaries sends us his message of solidarity Covid-19
"This period and the cause that accompanies it lead to a personal and collective reflection that makes me revisit some fundamentals:
The fair compensation of everyone at the core of our societies,
The importance and at the same time the fragility of the social and local link,
Effective attention for our elders.
In the next world that is taking shape, Transition Managers will participate, in a collective dynamic, in the paradigm shifts necessary to reconcile Efficiency and Values once again. »
Pascal Berardo
I like, in complete autonomy, to set up segmentation and to deploy reorganization strategies, to significantly improve the profitability and the balance sheet of the structures where I intervene. I use proven methodologies to achieve these results, taking the teams on board with me.
Find his Premium Expert profile on FIT in NETWORK® here.
FIT in NETWORK® is one of the leading networks for Transition Management and Timesharing in the fields of Management, Finance and Human Resources. It currently has more than 1 200 expert managers with a very significant track record. Among them Jean-Michel Piau, Operational Director, who mainly works on issues of transformation, development, turnaround, change management, complex situations and crisis management.
Are you a company? Submit your needs to us and trust our network to identify and offer you the best expert-manager to carry out your missions, contact us on +33 1 53 89 09 79 or by email at contact@fitin-network.com.