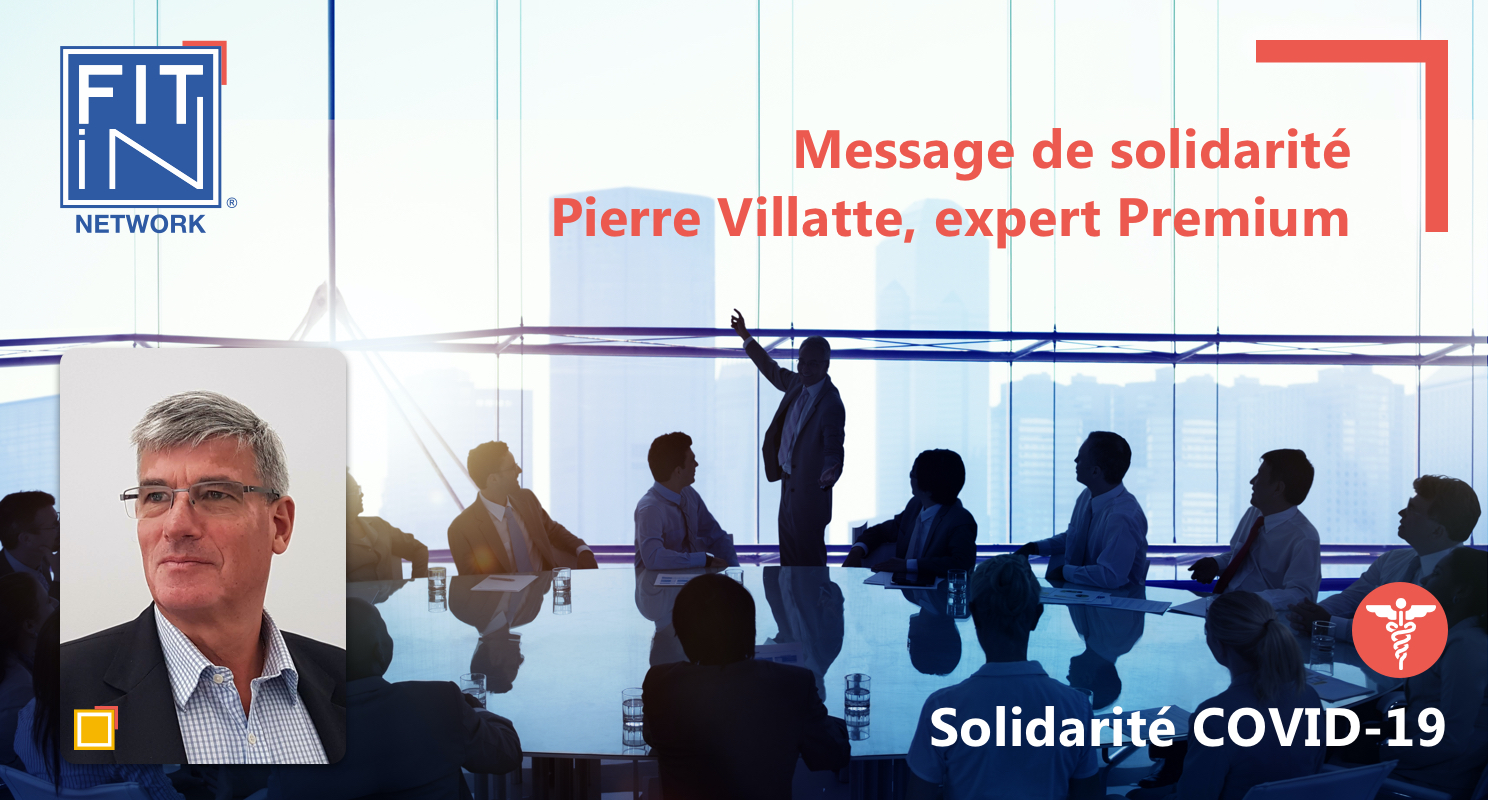 Pierre Villatte, Transition Manager, Director of major infrastructure projects, sends us his message of solidarity Covid-19
"In this turmoil that is shaking up our certainties, first of all a message of solidarity and gratitude to those on deck: thank you to the hospital and nursing staff, who are so much in demand and so hard hit, and thank you to everyone who keep the machine running daily to ensure that we each have the essentials.

In the near future, we will have to restart our activities and this will require us to revisit many of our operating methods and organizations to adapt. We, as interim managers, can offer a new, open, "think out of the box" vision and support you in these complicated times. »
Pierre Villatte
As a Public Works Engineer, specialised in the management of "complex" projects,
I am involved in all stages of projects or project portfolios: implementation of steering methodology,
project organisation and management, identification of the strategy until it is translated into action plans.
Find my Premium Expert profile on FIT in NETWORK® by clicking here.
FIT in NETWORK® is one of the leading networks for Transition Management and Timesharing in the fields of Management, Finance and Human Resources. It currently has more than 1 200 expert managers with a very significant track record. Among them Jean-Michel Piau, Operational Director, who mainly works on issues of transformation, development, turnaround, change management, complex situations and crisis management.
Are you a company? Submit your needs to us and trust our network to identify and offer you the best expert-manager to carry out your missions, contact us on +33 1 53 89 09 79 or by email at contact@fitin-network.com.