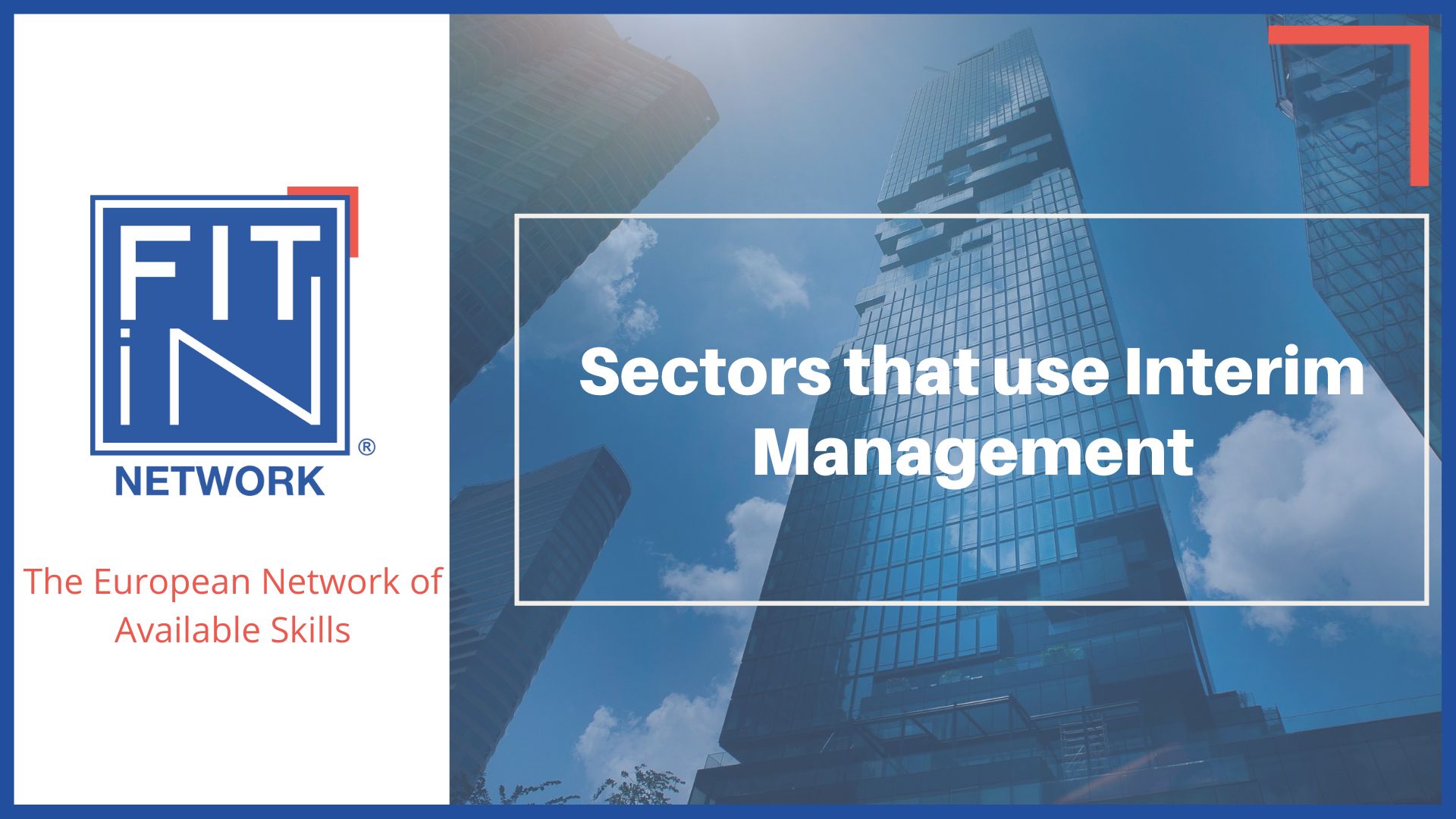 Sectors that use Interim Management
Interim Management solutions are increasingly used by companies. It allows them to quickly integrate the operational skills they need, whatever their size, to carry out projects or temporarily reinforce their teams.
Interim management is relevant for all sectors of activity, even if some sectors use it more than others. For example, 51% of interim management assignments re carried out in the industrial sector (France, 2021).
What are the advantages for companies?
The Interim Manager allows companies to benefit from the experience of a manager, male or female, who is immediately available and capable of assuming operational responsibility as soon as he or she arrives. This position and this reactivity allow our clients, the companies, to be reactive to unforeseen situations: departure of a manager or an executive, reorganization decided by the directors or shareholders, launch of a new development project, sudden vacancy of a key position following an accident or other unexpected event.
The fresh and objective look of an interim manager allows an objective approach, free of any internal political considerations, in order to obtain rapid results. An interim manager's work capacity, commitment, energy and operational posture allow him to focus on the objectives to be achieved. They are not involved in internal development, promotion or recognition strategies within the organization, their only focus is on the result to be achieved, which is the strength of their position.
Nowadays, more and more companies, from the smallest to the largest, call upon interim managers to carry out their internal projects efficiently. Unlike a "consultant", and of course one is needed, the Transition Manager is not there to make a diagnosis and to advise his clients, he implements his recommendations in an operational manner within the company.
Small and medium-sized companies
Small and medium-sized companies (SMEs, SMIs) often call on Interim Management assignments for these key positions, such as General Management, Financial Management or Human Resources Management. This allows them to structure the growth of their organization, to set up new processes and to benefit from a rapid return of skills from the professional on mission.
At the end of an assignment, the "return on investment" is often beneficial to the companies, which can then decide, in order to stabilize their organization, to recruit the Manager on Assignment or to recruit another professional to perpetuate the function.
Large companies
Companies with more than 5,000 employees make more regular use of interim managers. This solution allows them to set up new projects (ERP, investments, partnerships, others) and to temporarily replace certain skills that are temporarily absent (training leave, maternity leave, secondment to subsidiaries). This solution is also often used to revitalize a subsidiary or to support a managerial reorganization.
Multinationals and subsidiaries of international groups
International groups, and in particular those in the industrial sector, are the main clients for interim management assignments. Through this access to skills, they are able to manage crisis situations, deal with unforeseen events and adjust their organization very quickly to new markets.
Such a Group will call on an Interim Manager to quickly free up an executive who has been called upon to work in another subsidiary, just long enough to recruit his replacement.
Another group will use an interim manager to take charge of a new acquisition, in France or abroad, while an appropriate governance structure is put in place.
Finally, another Group will use an interim manager to restructure a company that needs to adapt to the transformation of its markets, while relieving the management in place of this heavy responsibility.
Aware of the multiple and timeless contributions of Transition Managers, some international groups have created real partnerships with Transition Management companies, as is the case with FIT in NETWORK©.
Several groups already trust us within the framework of a partnership to regularly find them, in France and in Europe, the skills they need to adapt their organizations to their markets. This "win-win" relationship allows our clients to rely on our pre-qualified network of more than 1600 professionals throughout Europe, all visible on our platform .
Beyond our members, we have direct access to more than 29,700 contacts throughout Europe to help us find THE best expert adapted to your needs and available quickly.
---------------------------
Want to know if Interim Management is for you?
Take the quiz to find out 👉 https://bit.ly/3fPSmFF
Do you want to have more information about Interim Management? Then send an email to contact@fitin-network.com. The FIT in NETWORK® team will answer all your questions.