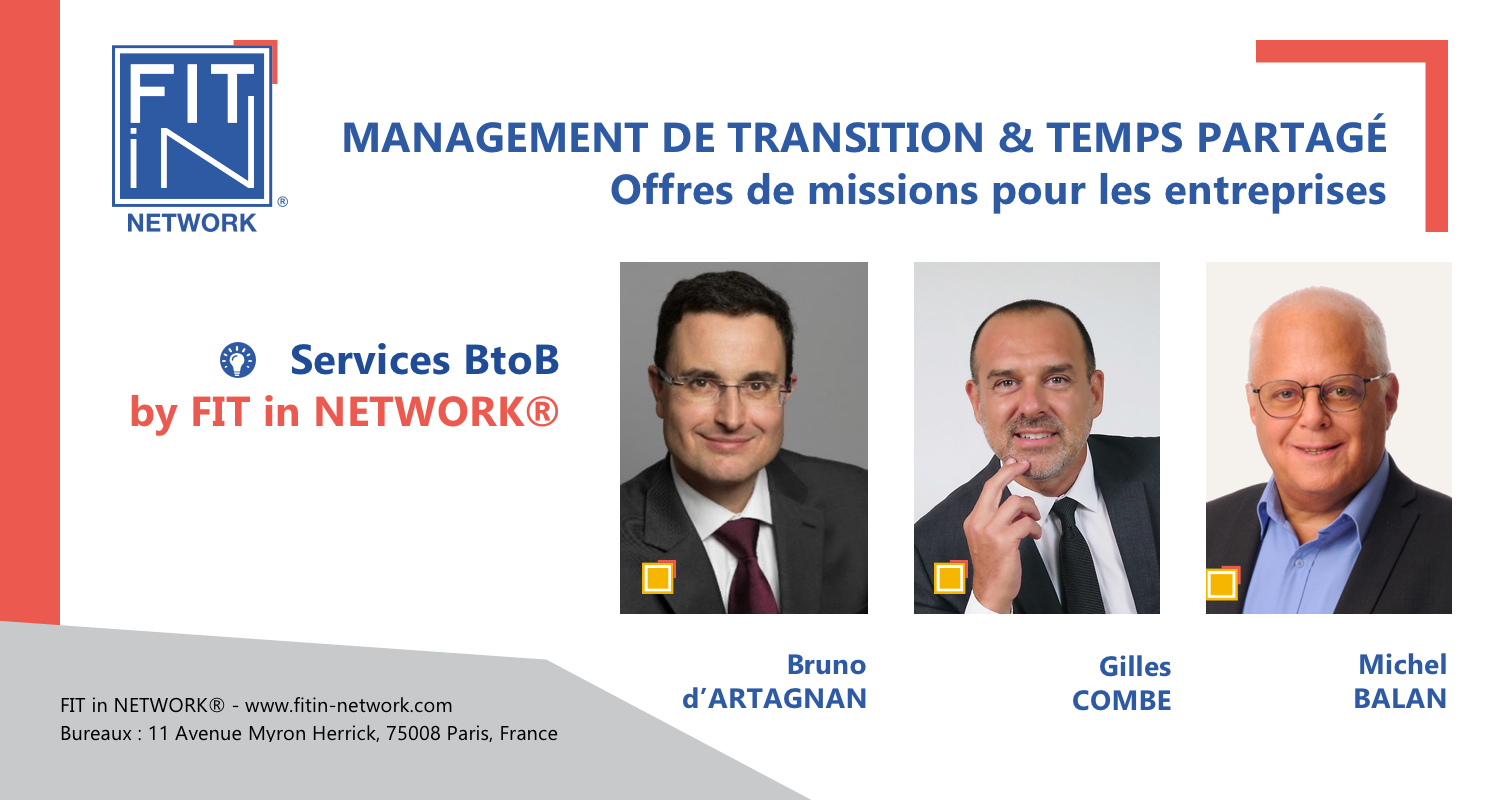 Service BtoB by FIT in NETWORK®
What we found
The BtoB services sector is particularly exposed to the consequences of the crisis we are going through because :
It is a variable of adjustment and reduction of budgets within client companies that reduce contracts and put pressure on prices;
It is directly concerned with the aspects of interpersonal contact and promiscuity;
It is already very competitive, facing on the one hand increased competitiveness (all companies are looking to gain market share) and on the other hand the fact that they have not prospected new customers for several months.
This observation is to be put into perspective according to the sectors and their business model, globally the sector should record a decline in turnover of 11% in 2020 (followed by a recovery of + 8% in 2021 according to the forecasts of theprivate research institute Xerfi in its report of 07/2020).
Our vision

Two phases currently overlap:
A first phase which consists in accelerating the restarting of activities by seeking to limit the negative impacts of the crisis ;
A second phase aimed at transforming organizations, offers, processes, etc. by taking into account the new situation (customer expectations, health and safety measures, work methods, etc.) and by revisiting business models while seeking to improve efficiency and create new opportunities.
During these two phases, the support or relay on certain key positions in the form of interim management missions will make sense. It should save time and guarantee results in the short and medium term.
Our offer of interim management solutions

Initially, accelerate the restarting of activities and limit the negative impacts of the crisis:
Supervising the monitoring of health precautionarymeasures and compliance with legal obligations;
Accelerate the restart of activities in the DG/DOP, CFO, HR and IT departments;
Relay and support certain key posts.
In a second step, transform the activities by taking into account the new situation in order to create opportunities:
Identify new needs, imperatives and opportunities;
Define the improvements, action plans and transformations to be carried out;
Prioritize, coordinate and implement the selected actions;
Relayand support certain key posts.
Download our offer 👉 FIT in NETWORK® – BtoB Service
Would you like to discuss your expectations, your support?

Contact our Premium Experts to discuss it and agree on the best solution for your business. Our business experts can inform you and also direct you to one of our 1500+ experts referenced and visible on our FIT in NETWORK® platform.