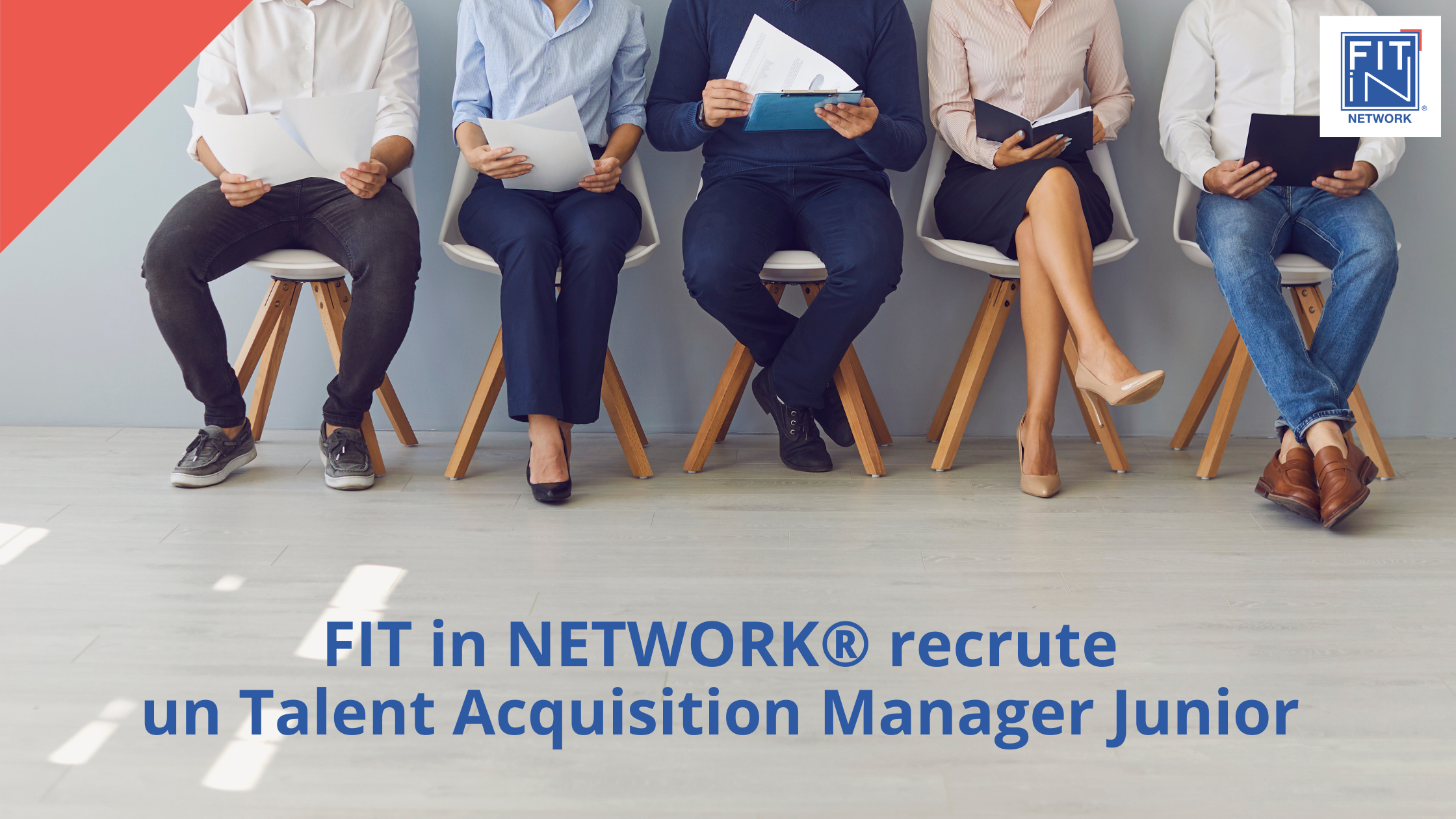 Talent Acquisition Manager
Junior Talent Acquisition Manager
Professionalization or apprenticeship contract

Long-term internship – 12 months minimum

The company

☑️ Since 2014, date of its creation by Bruno d'ARTAGNAN, the company has progressively developed on different trades: time-sharing, then interim management and now also executive express recruitment.
As of 2018, FIT in NETWORK® is launching its first platform, then a second one in 2020 to promote the dynamics of its network of experts, which now has more than 1500 professionals, registered and visible within our community.
Our vocation is to provide companies with the skills they need, both in the form of missions, for a limited period of time, and in the form of open-ended contracts according to the needs of our clients, the companies.
Our strength is to be able to quickly identify, within 5 working days, a shortiste of professionals available on the market to propose them to our clients
The mission to be carried out
☑️ Within a human-sized team, you are the guarantor of the employer brand in the job market. Your mission is to work in close collaboration with the company's management, our communication team to :
Lead HRprojects on recruitment, network talent development and network administration topics;
Identify and recruit relevant talent through both a network approach and active monitoring of prospect communication;
Management of the missions, in collaboration with the management, you ensure the follow-up of the missions: progress of the mission, administrative follow-up, etc. ;
Retaining talent via onboarding in the FIT in NETWORK® network;
Analysis of KPIs to optimise the recruitment process.
The profile you are looking for
☑️ Young graduate from a Management and Human Resources school, with some experience in internships or in companies as a Talent Manager, you have an apetence for the strategic development aspect of a B2B company!
You have very good interpersonal skills, you are agile, autonomous are essential assets to evolve in a dynamic work environment.
You are able to manage different recruitment projects at the same time.
You have strong analytical skills and you know how toidentify a "good FIT".
You are able to make proposals to optimise and develop processes.
You enjoy working in a team, remotely, in the home office, by videoconference, in dynamic interactions with a human and geographically dispersed team.
Your knowledge of French is an essential asset.
You speak English professionally, you have had training or a stay in an English-speaking country is a plus.
You are familiar with recruitment and sourcing techniques.
You have a good knowledge of labour law, social legislation and jurisprudence.
You are at ease with tools: LinkedIn, Microsoft Suite, Google tools, Zoom, etc.
Applications
☑️ Do you have the right profile, are you motivated to take on these challenges and help our company grow?
Applications with CV & cover letter by email to contact@fitin-network.com with reference 21.120 for the attention of Mirjam van DIEN.
The European network of available skills