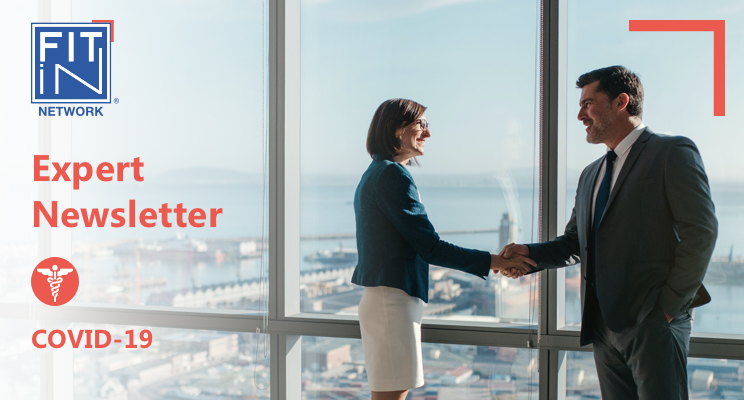 Being a Premium Expert: advantage n°3
Dear members,

Above all, the entire FIT in NETWORK® team and I wish you all the best for your health and solidarity during this period of Covid-19 confinement: take good care of yourself and your loved ones!
Beyond that, we are in France and in most European countries, confined, of course, but not isolated, and that is the strength and relevance of a network of interim managers like ours.
We are not, you are not a CVthèque, you are not a CVthèque, you are a member of a real human and professional community, visible on a platform dedicated to Interim Managers in Management, Finance and Human Resources.
With more than 1 200 members today, we want to give you even more visibility and services to promote your profile.

On behalf of our team, I wish you many missions within our network!
Bruno d'ARTAGNAN
CEO of FIT in NETWORK®
www.fitin-network.com
Our solution proposal: become a Premium Expert
This Premium Expert visibility gives you many advantages, including :
☑️ Advantage n°1: the sponsorship of missions with a corresponding commission which was presented to you in January 2020: see Newsletter on the subject here
☑️ Advantage n°2: the drafting and distribution of expert articles to more than 10,000 contacts presented to you in February 2020: see Newsletter on the subject here
☑️ Advantage n°3: be at the top of the list and have priority on our missions
As a Premium member, you appear at the top of all our lists and your profile is more visible by our "Premium" logo on your business card.
You are also a priority on our missions and we will propose your profile to our clients taking into account their expectations and your relevant experience.
During this period, participate in our Premium Experts meetings
Organized by videoconference to keep in touch, share your experiences and prepare for the recovery, which is important for all of us.
Join Véronique, Jean-Michel, Nicolas, Pascal, Denis and many others.
Welcome to Pierre Villate!

Our latest Premium Expert to join our community.


Director of large infrastructure projects in complicated contexts or difficult countries, Pierre will very soon be available for new missions with our network: do not hesitate to contact him.

Find his detailed profile on FIT in NETWORK® here.
Discover all the other advantages of our Premium offer and give yourself the means to carry out missions together!