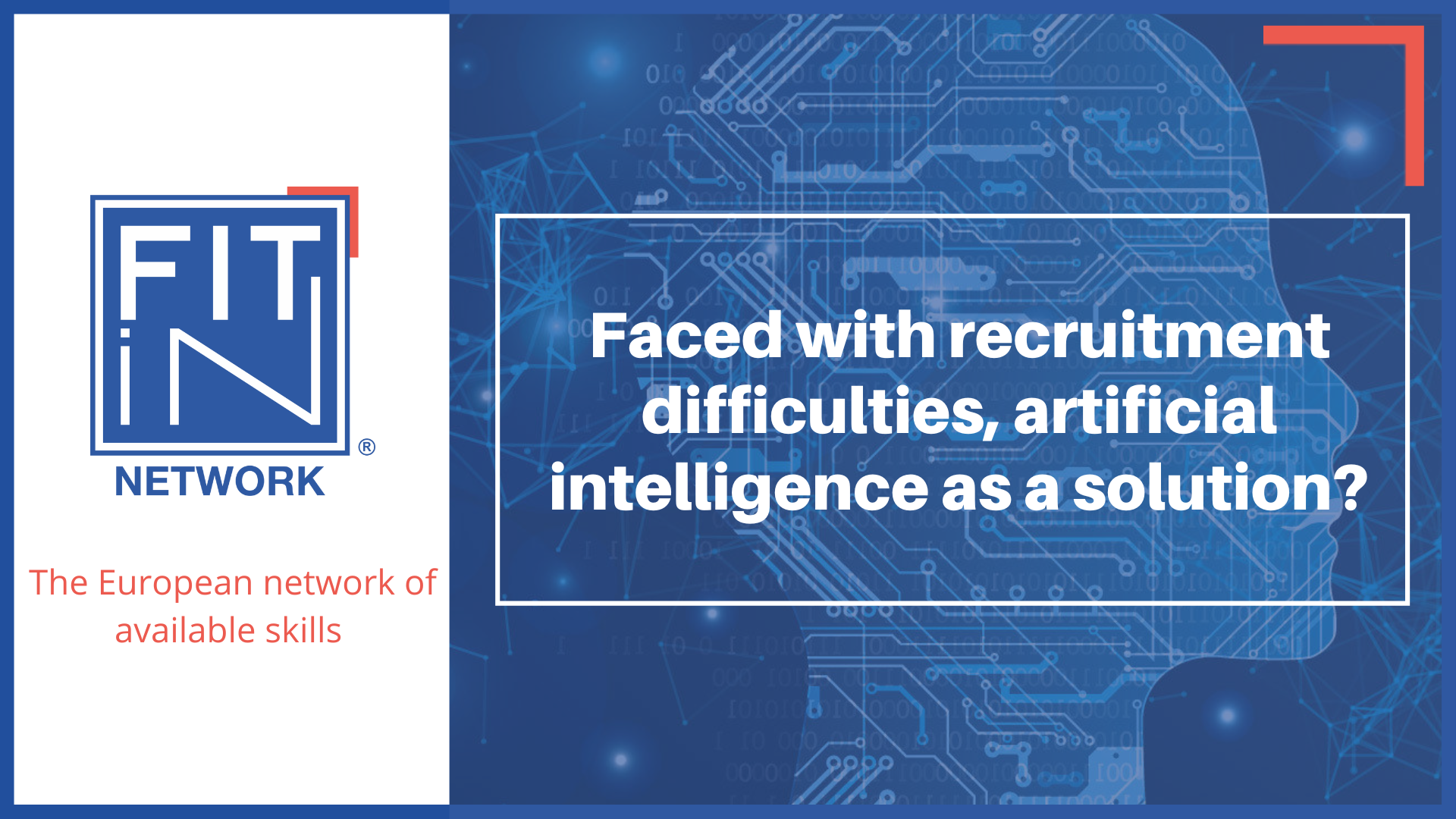 Faced with recruitment difficulties, artificial intelligence as a solution?
Has artificial intelligence become the solution to recruitment difficulties?
Artificial intelligence is multiplying in companies and is making the meeting between job supply and demand more fluid.
For several years now, artificial intelligence (AI) has been very present in companies. They use it to facilitate recruitment. In a few years, it could even make the labor market more fluid.
These tools facilitate and make more efficient the meeting between supply and demand of skills. According to Pôle Emploi's "manpower needs" survey (BMO), 71% of recruitment difficulties result from a mismatch between the profiles and the position in question.
Currently, 3.3 million people are registered with Pôle Emploi and are looking for a job, but companies are having difficulty recruiting. It is therefore essential to ensure a better match between companies and candidates.
And that's where artificial intelligence comes in!
AI is particularly interesting in the first phase of recruitment, i.e. during the selection of a short-list of candidates.
It will help to locate the required skills in job seekers and save time for the recruiter who will be able to concentrate on other tasks.
Artificial intelligence will also be able to expand the list of potential candidates. For example, a recruiter will be able to delve into the resumes that were not retained in previous recruitments. This will enable them to identify in-house skills and develop them further.
Artificial intelligence does not aim to replace recruiters but to optimize their prospecting work.