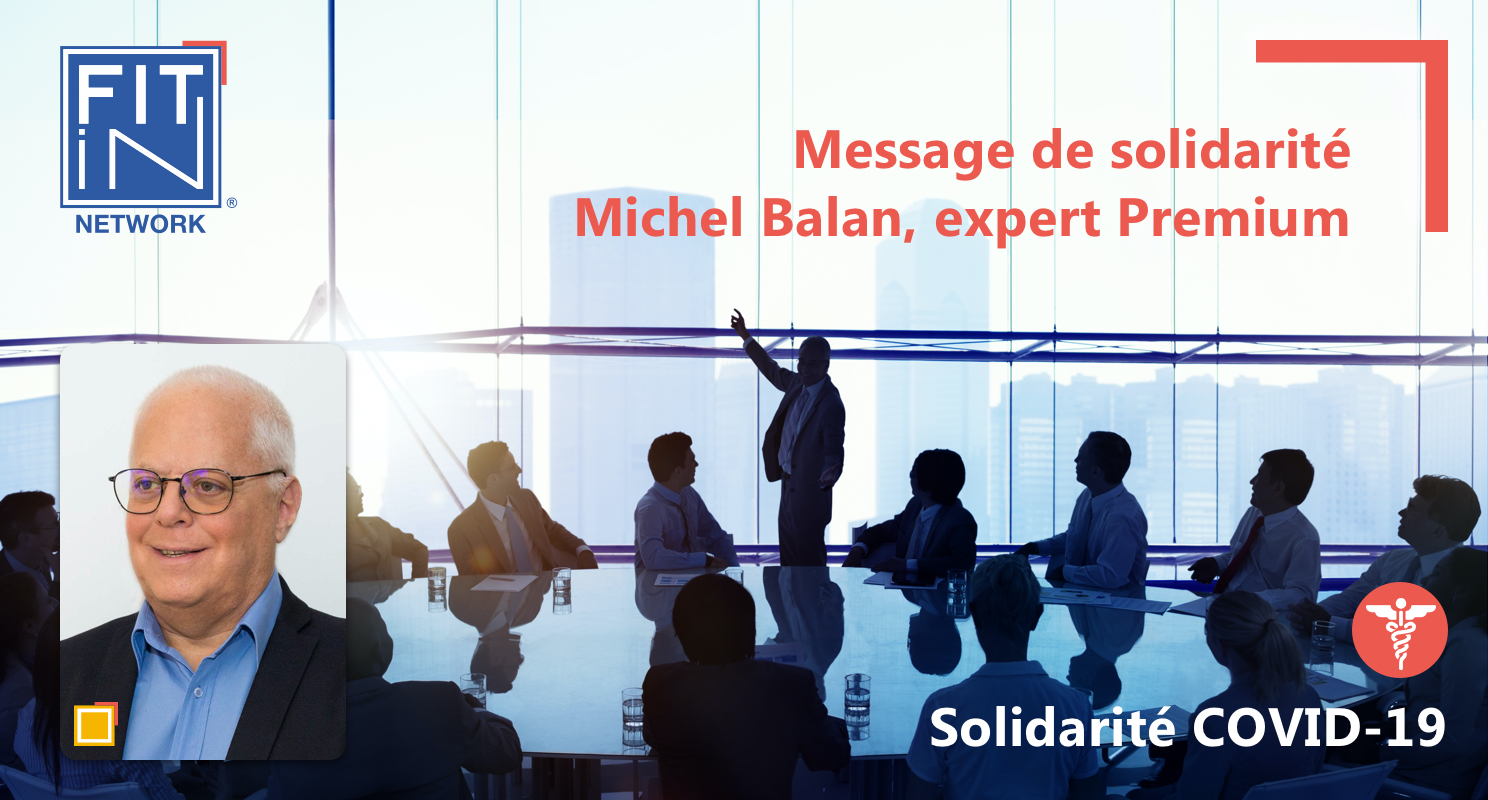 Michel Balan, Director of Operations, sends us his message of solidarity Covid-19
"Used to managing teams of men and women for many years, I am aware of how difficult it is to do so in these complicated times. As I am unable to be at your side, I would like to express my full solidarity, the best weapon we have at the moment to overcome the obstacles that lie ahead of us."
Michel Balan
Specialist in Operations Management in technical service companies.
I assist companies in their transformation, the anchoring of new organisations and the search for operational performance improvements.
Discover Michel Balan's Premium Expert profile on FIT in NETWORK® here.
As a Premium member of the FIT in NETWORK® network, we provide companies with operational and rapidly available solutions in the form of interim management assignments. We are more than 1,200 experts, in France and throughout Europe, in the fields of Management, Finance and Human Resources to best meet the expectations of our clients.
Are you a company? Submit your needs to us and trust our network to identify and offer you the best expert-manager to carry out your assignments, contact us on +33 1 53 89 09 79 or by email at contact@fitin-network.com.