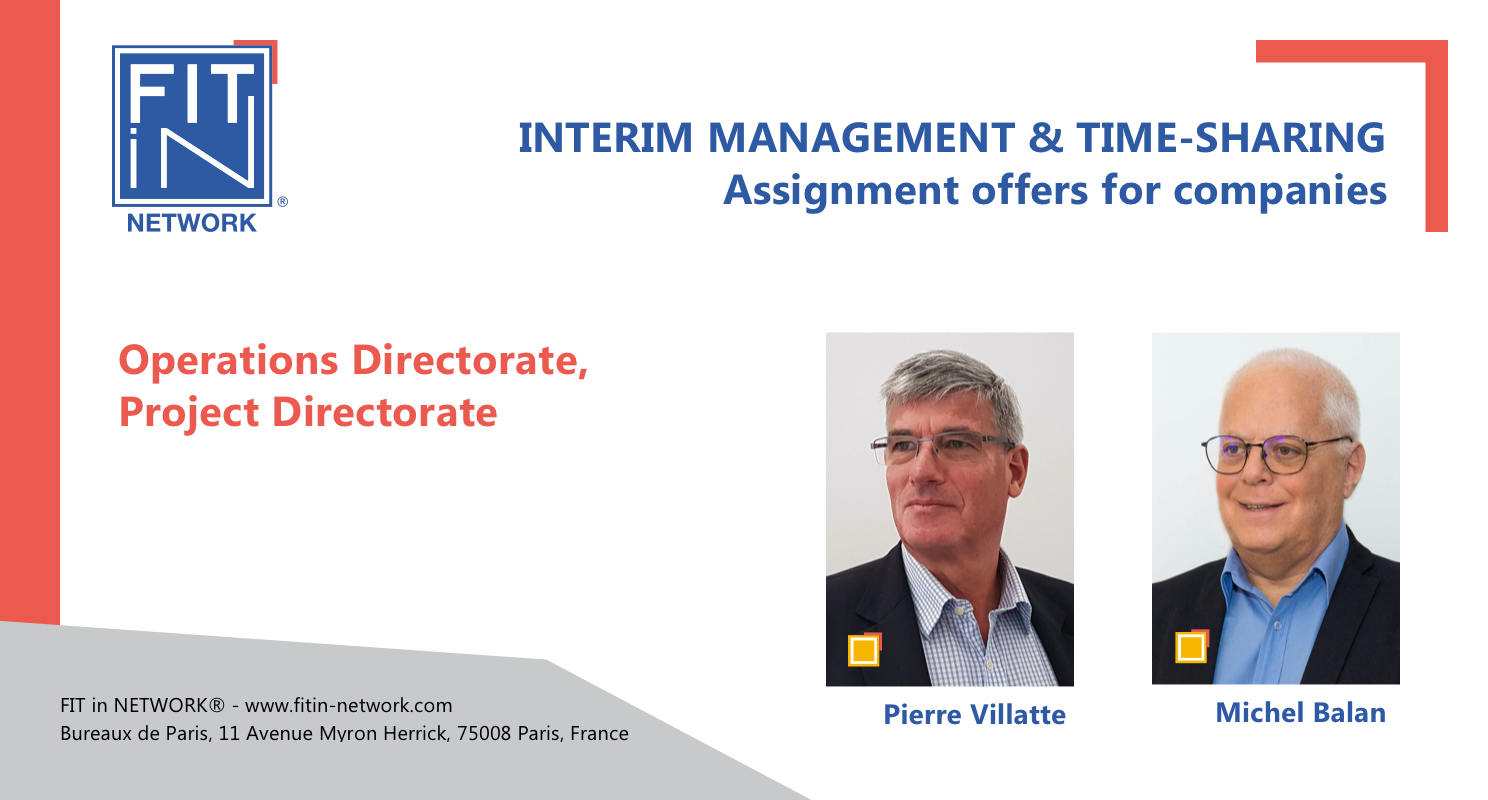 Operations Director, Project Director
What we found
In the context of the containment linked to Covid-19, most companies have suspended, and in some cases even cancelled, the interim management missions that were in progress before the pandemic appeared.
The vast majority of the mission proposals, not yet concluded, have also been postponed to allow companies to manage the crisis period.
Most of the underpinnings of these requirements have not disappeared and missions are essentially postponed to a later date.
Our vision
Companies have to manage two periods that currently overlap:
A short term period: management of the current crisis with health issues and health of teams, remote management, cash protection and continuation of activities for some in degraded mode;
A long-term period: changes in production methods, supply chains, hygiene & safety measures, teleworking and, more generally, the transformation of business models.
In this context, companies are confronted with certain weaknesses, threats but also many opportunities that they can develop with their own strengths, but also with those of interim managers experienced in crisis management.
Our solution proposals in interim management assignments
We offer two interim management services to support the transformation of companies.
Short-term service offer: managing the crisis and remaining agile
We propose to intervene, in an operational way, on the following activities:
Crisis management assistance: assisting operational management to ensure production in downgraded mode;
Management of a reduced workforce by mobilizing active skills ;
Securing supply-chains destabilized by the national & international context;
Accompaniment of subcontractors impacted by market impacts.
Long-term service offer: accompanying the transformation
We propose to intervene to prepare the companies on the long term:
The interim manager: provides operational support for the transformation of business models and new processes and participates in setting up the new target organisation, enabling the company's internal teams to continue to focus on day-to-day management and operations.
Discover our video 👉 https://youtu.be/8VspnkuZICo
Download our offer 👉 FIT in NETWORK® – Operations Director, Project Director
Would you like to discuss your expectations, your support?
Contact our Premium experts to discuss it and agree on the best solution for your business.
Our two business experts can inform you and also direct you to one of our 1500+ experts referenced and visible on our FIT in NETWORK® platform.