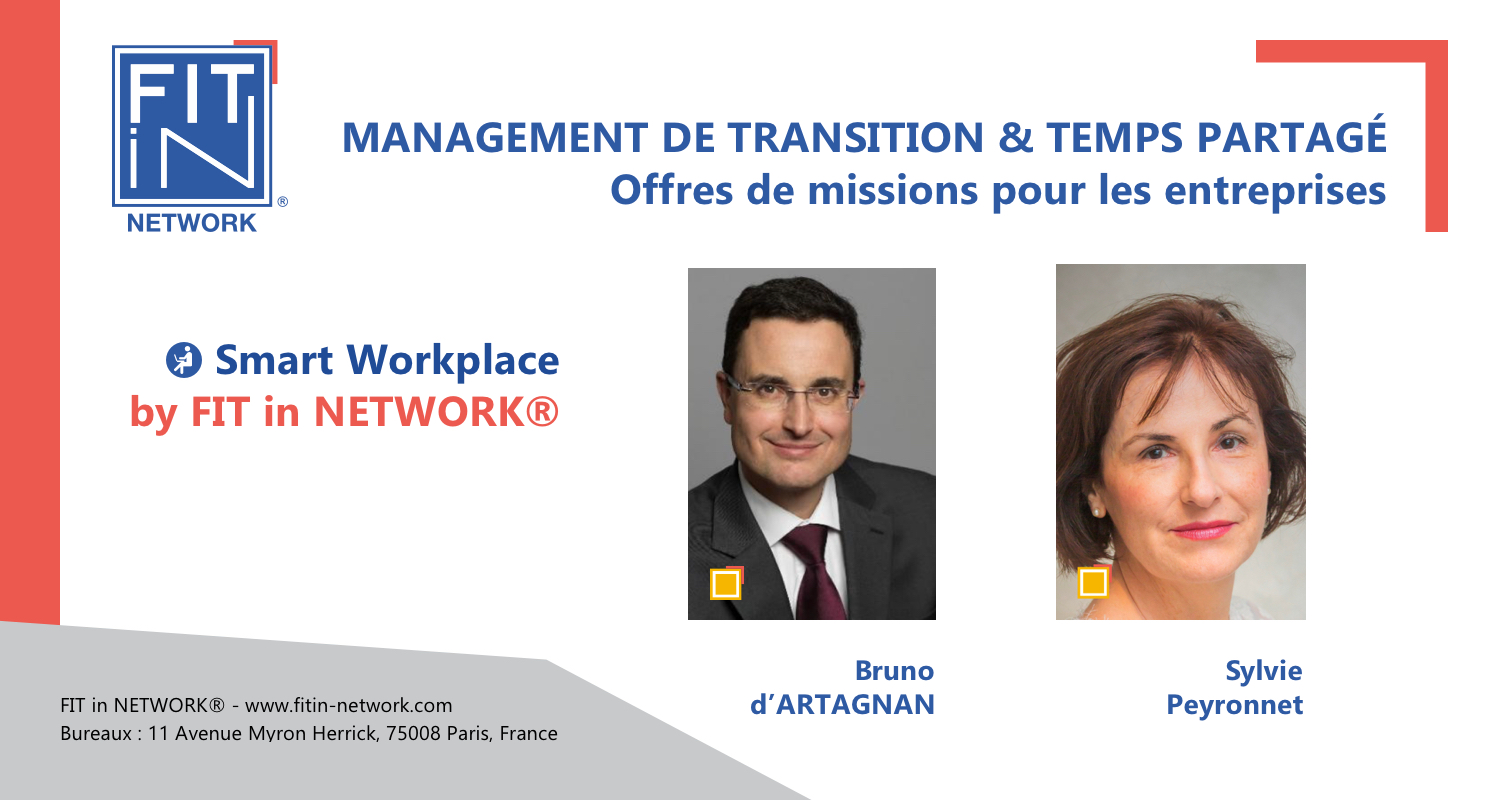 Smart Workplace & Digital workplace by FIT in NETWORK®
Our findings
This crisis is shaking up our ways of operating and some of our certainties, leading us to refocus on the essential, i.e. the human being. A certain number of locks have been broken:
Forced generalisation of working from home : 1 employee out of 2 has experimented with this mode of working in IDF during confinement.
Accelerated learning of the use of digital tools; shift from face-to-face to distance learning
All these evolutions obtained in a few months challenge us on :
The quality of the link with the company : the importance of giving meaning to the missions in order to encourage employee commitment and collective intelligence;
The relationship between managers: the need to reinforce the support of managers in the evolution of their roles, in the face of managerial models that have shown their limits.
The future of premises : real estate, the second largest cost centre after salaries, has become an essential source of savings. Is it necessary to make the surfaces unoccupied, as many digital companies are doing, due to the cross effects of new working methods, hiring freezes and the economic crisis?
The future of the office – its role as a vector of social cohesion or co-creation is proving to be unavoidable. 8 out of 10 HRDs are in favour of a hybrid use, combining face-to-face and teleworking, adapted to the tertiary sector (source ANDRH).
Our vision
Rather than a classic recovery plan, isn't it preferable to move towards a sustainable transformation plan, allowing the work environment to be rethought in line with business and societal changes? Flexibility is an obvious answer to these changes:
Flexibility of space arrangements taking into account both new uses and the real needs in terms of surface area related to teleworking or variations in on-site staff numbers.
Flexibility of IT infrastructures to adapt to this multi-site mobility: office, home, third locations involving cybersecurity constraints
Flexible working practices for a renewed employee experience: flexible or annualised working hours, enhanced internal mobility, working in project mode …
The success of these projects requires a cross-functional approach involving close collaboration between the Human Resources, IT and Real Estate Departments .
Our offer of interim management solutions
We support you as closely as possible during these transformations through an immediately operational and multidisciplinary team, which can intervene to reinforce or complement the expertise of your existing teams.
Multi-axis diagnosis to build the vision
Establish a mapping of the uses and occupancy of your premises / sites
Assessing digital maturity to build a digital transformation plan
Collecting the lived experience of employees at their workstation
Propose a short and medium-term plan for work environments
Translating this vision into solutions and steps
Accompanying the decision-making process ;
Establish a detailed and operational programme;
Set up the solution by recruiting teams;
Facilitate design workshops for future environments, experimentation.
Implementation and monitoring
Ensuring cross-functional steering and implementing change management
Assist and coordinate the departments involved;
Carry out a synthetic reporting to the General Management;
Ensure cross-functional management.
Download our offer 👉 FIT in NETWORK® – Smart Workplace
President – Founder of FIT in NETWORK®.

 

Sylvie Peyronnet

Transformation Project Director
Would you like to discuss your expectations, your support?

Contact our Premium expert to discuss it and agree on the best solution for your business.
Our business experts can inform you and also direct you to one of our 1500+ experts referenced and visible on our FIT in NETWORK® platform.