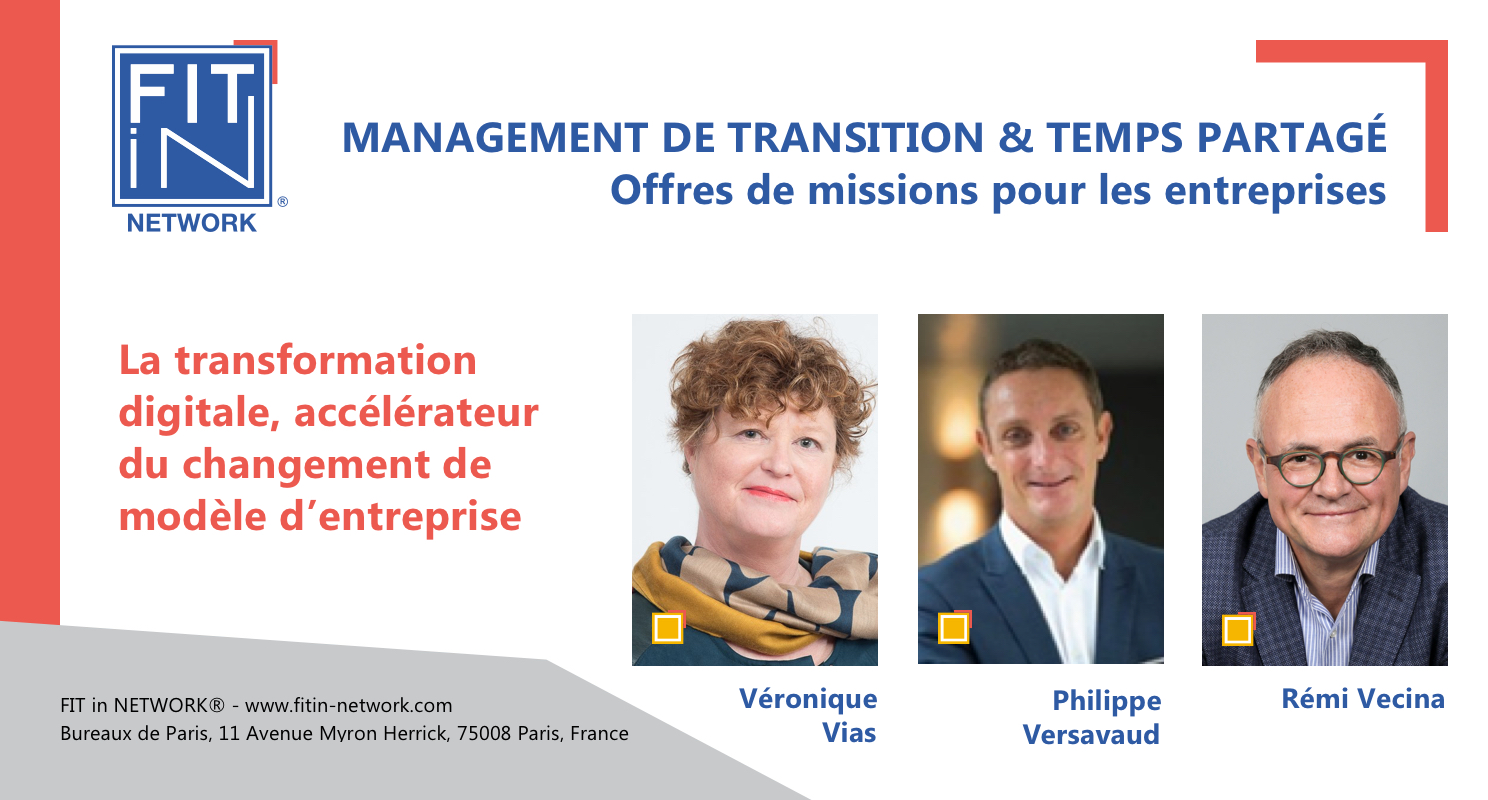 The digital transformation, accelerating the change in business model
Our findings 
The first dematerialization projects undertaken by companies as part of their digital transformation have sometimes been followed by deeper changes in customer relations and offers, organization, management methods, information systems and technologies. This is a "groundswell" that concerns all sectors of activity and all areas of the company.
The results of ACSEL's latest 2019 Growth and Digital barometer reveal that companies that have embarked on a thoughtful and active transformation are 2.2 times more likely to grow than those that have not started their digital transformation.
Lack of time (54%), cost of investment (49%), complexity of implementation (39%) or lack of support (36%) are cited and perceived as obvious obstacles to the implementation of a digital strategy within companies.
Today's situations vary from one company to another, and the health crisis may have led to the suspension or halt of projects, forcing the urgent deployment of digital processes and uses such as teleworking, online sales, electronic signatures, massive use of contactless payment, etc.
Our Vision
As a result, companies have to deal with two main types of situations:
Perpetuate emergency measures and ensure business continuity using digital technology by securing the elements implemented (networks, infrastructure and data), and by reviewing the social framework of HR practices.
Relaunch interrupted projects or make all partially digitized activities and functions consistent: analyze the impact of the health crisis on the objectives and means originally planned, reconsider, sometimes in depth, offers and services or relations with partners.
 Nos propositions de solutions en missions de management de transition
We propose two interim management offers to accompany the transformation of companies through a multi-skilled team HR, Technologies and IS, Organization and Projects.
Short-term service offer: managing the crisis and restarting activities
Crisis management assistance: strengthening operational and functional departments to ensure the activities vital to the smooth running of the company, particularly marketing methods,
Feedback: "debrief" the teams on the situation experienced during containment, and draw the consequences for the choices to be made,
Managing small teams: quickly mobilize the active skills of interim managers.
Long-term service offer: accompanying the transformation
Conduct a digital maturity audit leading to the construction of a digital transformation plan,
Initiate or accelerate the digital transformation as part of a program plan addressing all dimensions (customers/partners, processes, HR, IS and technologies) in a coherent and pragmatic way,
Achieve new levels of operational efficiency and optimize costs, e.g. process industrialization, shared service centers, etc.
Discover our video 👉 https://youtu.be/RRymNUOS7Sg
Download our offer 👉 FIT in NETWORK® – Digital Transformation
Would you like to discuss your expectations, your support?
Contact our Premium Experts to discuss and agree on the best solution for your business. Our three business experts can inform you and also direct you to one of our 1500+ experts referenced and visible on our FIT in NETWORK® platform.