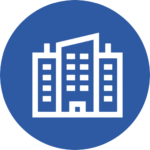 Business sector
Company listed on the European stock exchange.
Type of company
Industrial group with various business divisions in the industrial sector.
Company size
We are currently expanding with a wide range of international recruitments.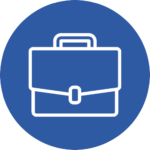 Country, city
Paris, Ile-de-France.
Type of mission
Interim Management Mission
Function
Reporting directly to the VP HR Group.
CLIENT'S NEEDS
We are proud to present you this great opportunity for an Interim Management assignment.
For one of our international clients, we are looking on an express and confidential basis for their new Group Talent Acquisition Manager (M/F ) for an initial 6 month interim assignment.
As part of the development of its international activities, our client has launched numerous recruitment initiatives in many countries and for a large number of positions.
To achieve its objectives, we are strengthening its HR organization with an experienced and committed senior HR professional.
THE COMPANY
It is a listed company in Europe. It is a key player in its sector of activity.
It is an industrial group with different business divisions in the industrial sector. The company is growing rapidly with a wide range of international recruitments.
THE MISSION
Report directly to the VP HR Group.
You will lead an internal team and supervise external service providers.
Your primary mission will be to drive intensive recruitment activities and international initiatives across the group.
Key objectives:
- Plan and implement the group talent acquisition strategy;
- Develop policies for talent benchmarking, talent assessment and interviewing;
- Oversee sourcing activities to fill open positions;
- Design and manage recruitment and selection processes: resume screening, calls, interviews, etc;
- Serve as a brand ambassador at various events: job fairs or on-campus recruiting events;
- Build long-term relationships with current and potential candidates;
- Provide new ideas to enhance talent acquisition activities;
- Research talent acquisition trends in the recruitment industry.
You will maintain a close business relationship with the various recruiting business line managers and coordinate the dedicated HR team.
THE PROFILE
Senior executive in charge of HR talent.
Between 10 and 15 years of relevant experience in a large group.
Experience in full cycle recruiting, using a variety of assessment techniques and methods.
Key competencies
Fluency in English any other European language is a plus.
Ability to manage multiple tasks and prioritize daily workload.
Ability to follow various HR workflows.
Excellent interpersonal and communication skills.