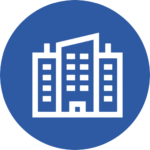 Sector of activity
Part of a publicly traded group.
Type of company
Industrial activities, exclusively serving its B to B customers. In development and facing the current international challenges.
Company size
Active in about 20 countries in Europe.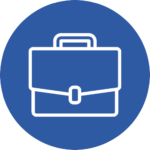 Country, city
Based either in France (Paris), Germany, the Netherlands, Belgium and Sweden.
Type of mission
Interim Management mission.
Function
You report directly to the Group HR VP.
CUSTOMER NEEDS
The industrial sector is currently facing various international challenges, such as material delivery problems in line, price adjustments and human resources management. In this context, our client mandated us to quickly find its future Human Resources Business Partner (HRBP ) in order to strengthen the existing organization of the group.
During this 8 month mission, the selected professional was an active player in the transformation of the Group, working closely with the different countries, sites and operational teams.
THE COMPANY
The company is part of a publicly traded group. It is active in about 20 countries in Europe. They have industrial activities; they serve exclusively in BtoB. They are currently facing international challenges.
THE MISSION
You report directly to the Group HR VP. You are part of the HR organization with the country HR managers and the Group HR VPs. You work closely with various operational managers. Your main objectives are the following
- Talent acquisition activities: mainly for Group and Country level management positions, in close coordination with the operational teams;
- Performance management and compensation: participate in the review of the group cycle to determine the best compensation strategies;
- Organization & people review: develop the potential of employees, anticipate and prepare for future mobility, implement succession plans and manage talent;
- Coordinating Group programs: career paths, surveys and development initiatives;
- Budget management: prepare and present workforce planning and financial forecasts for human resources;
- Labor Relations: provide support to country HR on various labor programs, legal framework and attend key HR meetings as required.
In all cases, you may also be involved in the group's merger and acquisition activities, advising and supporting the business managers in the key HR decision making process.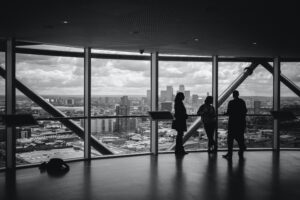 THE PROFILE
Key competencies
Flexibility in time management and organization.
Ability to adapt to the local business environment.
Fluency in English: another European language is an asset.
Ability to manage potential conflicts and establish constructive communication with employee representatives.
Profile
Experienced HR professional.
At least 10 years experience in an international environment and in matrix organizations.
Proven experience in operational HR management.
Knowledge and appreciation of the industry.
Has worked with different HRIS systems (Workday or others).